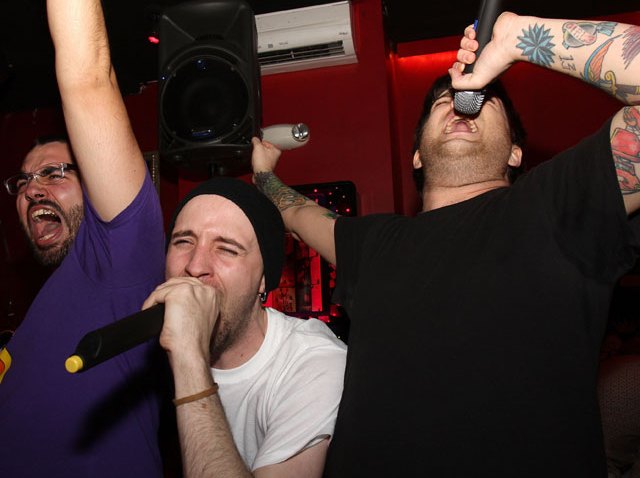 Wing & Crab Night: It's Tuesday night so you know what that means -- cheap wings and beer in Manayunk. Head to Bayou Bar & Grill for $1.75 Bud Light bottles. If you're hungry, try their "Best of Philly" wings for only 20-cents each. If you're more of a seafood fan, try their special $1.50 hard shell crabs. This New Orleans-inspired bar also serves up the best jambalaya, Cajun fries and Creole chili in the city. The weather is warm so eat outside and have an after-work snack or dinner in Manayunk. Bayou Bar & Grill, 4245 Main Street, Philadelphia, Pa. 19127, +21, 4 p.m.
Keyboard Karaoke: Aspiring musicians, brush up on your skills tonight at Jolly's Dueling Piano Bar. With two skilled pianists at the keys, all you need to do is bring the voice and choose your favorite song. Take advantage of their half-priced cocktails beginning at 5 p.m. because we all know with a little liquor, you'll think you sound like Whitney Houston. A weekly karaoke winner will be chosen and may possibly be asked back for the $500 grand prize finale on May 5. Jolly's Dueling Piano Bar, 2006 Chestnut Street, Philadelphia, Pa. 19103, Free, 8 p.m.
The Dude Hates Cancer: Head to World Café Live tonight to celebrate the registration kick-off event for the annual, "The Dude Hates Cancer" benefit. Although the event to raise funds for the Leukemia and Lymphoma Society doesn't happen until August at North Bowl, World Café Live is doing a little something special for anyone who wants to be involved. A suggested $5 donation will be accepted at the door and will include drink specials and a performance by Roomtone. The Big Lebowski will also be on the big screen with prizes for all those dressed as your favorite bowling character. World Café Live, 3025 Walnut Street, Philadelphia, Pa. 19104, $5, 7 p.m.