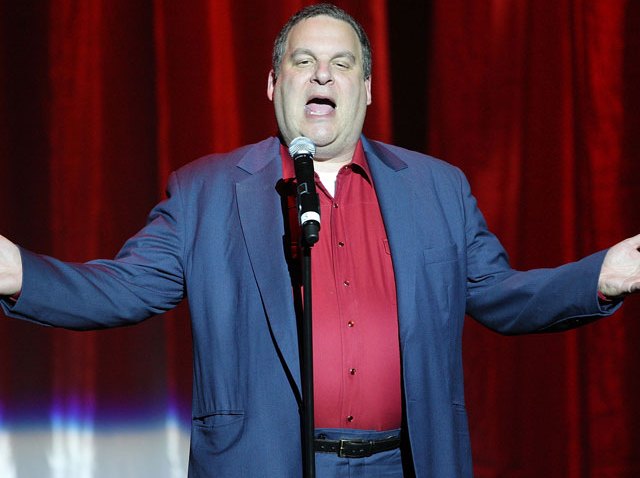 First Friday: Tonight, take a stroll through the 40-plus art galleries in Philadelphia. From Old City to Mt. Airy, First Friday galleries will display the artwork of local artists as well as national talent. Browse, buy or meet the artists as you take advantage of the free cocktails and treats found in most locations. We recommend checking out Paris et la Musique de la Calle, a collection of paintings by artist, Erick Pabellon. Infusion: A Coffee and Tea Gallery, 7133 Germantown Avenue, Philadelphia, Pa. 19119, Free, 5 p.m.
Jeff Garlin: You've seen him as Larry's manager on HBO's Curb Your Enthusiasm, now see comedian Jeff Garlin tonight at Helium. Garlin has been seen on various television shows such as Mad About You, The Daily Show, Arrested Development and Everybody Loves Raymond. He's also been featured in films like Fun with Dick and Jane, The Rockstar, Toy Story 3 and the upcoming movie, The Bounty Hunter. Most recently, Garlin has gone public about his battle with weight loss in his new book, My Footprint: Carrying the Weight of the World. Helium Comedy Club, 2031 Sansom Street, Philadelphia, Pa. 19103, +21, $25, 8 p.m.
The Veronicas: The weather will be warm this weekend, so grab a friend and head down to the Jersey shore. Electro-pop duo, The Veronicas are in A.C. tonight. Be sure to stop by Dusk for an exclusive performance by the Aussie group. The twins have been on fire since 2005 with such hits like "Hook Me Up," "Take Me on the Floor" and "4ever." The pop fever surrounding this duo is undeniable. See them for yourself for only $25. Dusk, 2100 Pacific Avenue, Atlantic City, Nj. 08401, +21, $25, 10 p.m.