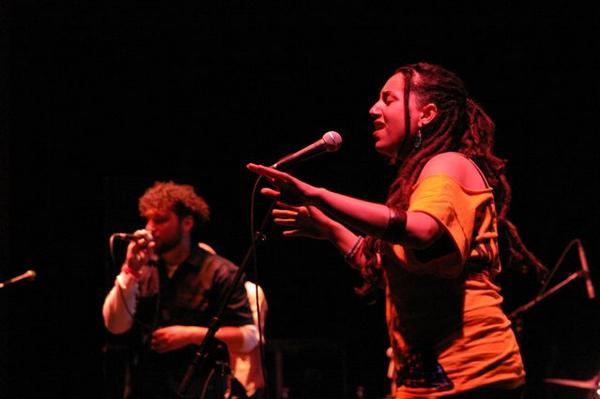 Happy Hour: Another rainy night, so have a cheap drink to cheer yourself up. Stop by St. Stephen's Green for $1 off draft beers. Located in the Fairmount section of Philadelphia, St. Stephen's brings together an eclectic mix of typical pub bites along with a few surprises, after all, the masterminds behind this hidden gem are James Stephens (of Black Sheep) and Jeff Keel (of Bishop's Collar). Stop by for happy hour or dinner tonight. St. Stephen's Green, 1701 Green Street, Philadelphia, Pa. 19130, 5 p.m.
Taina Asili and Monica McIntyre: Two amazing voices come together tonight at Crossroads Music in West Philadelphia. Singer, songwriter and poet, Taina Asili, is a Puerto Rican-born artist who incorporates the past struggles of her people into rhythmic rhymes and Afro-Caribbean, reggae, rock, hip hop and flamenco sounds. Monica McIntyre brings blues to the night with an acoustic performance of jazz, soul, reggae and Middle-eastern music. For under $20, exposure your ears to unique music that exists everyday. Crossroads Music, 801 South 48th Street, Philadelphia, Pa. 19143, $5-$15, 7:30 p.m.
Trivia Night: Tonight's trivia night at Landmark Americana. Sip on $3 Blue Moons or $3 you-call-its from 10 p.m. until 12 a.m. Get yourself ready for some mastermind trivia and snack on their discounted late-night menu featuring nachos, quesadillas, buffalo chicken and sandwiches. Plus, if you join their V.I.P. club list, you will receive a free entrée at your next visit. Landmark Americana, 3333 Market Street, Philadelphia, pa. 19104, +21, Free, 10 p.m.