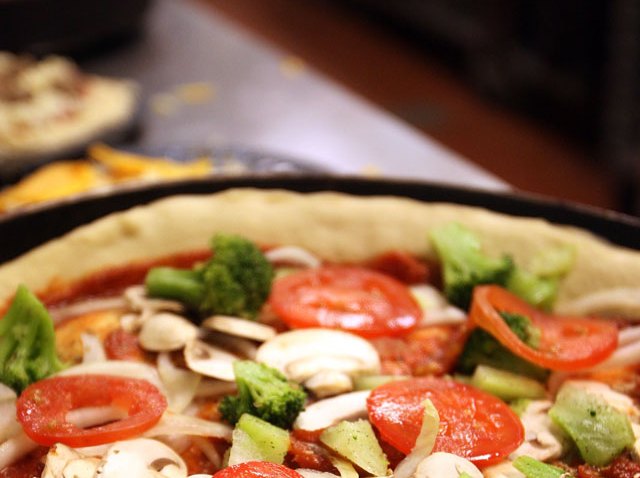 Happy Hour: Have a glass of wine and a thin-sliced specialty pizza as you watch the Main Street hustle and bustle pass before your eyes. Relax in a comfy booth at Cooper's Brick Oven Wine Bar and enjoy the delicious happy hour specials from 4 p.m. until 6 p.m. Try $3 beers, $4 wines or $5 cocktails. Munch on $2 bar snacks or the $4 baby burger with cheddar cheese. Stay for dinner and dessert because it will be well worth it. Cooper's Brick Oven Wine Bar, 4365 Main Street, Philadelphia, Pa. 19127, +21, 4 p.m.
Movie Monday: See the crime drama The Boondock Saints II: All Saints Day tonight at the Troc. The sequel to the cult classic follows two brothers who return to Boston seeking justice for the death of a beloved priest. Arrive before 7 p.m. and receive a free beer and popcorn. Only $3 gets you in the door tonight for the movie and special St. Patrick's Day party. Trocadero Theatre, 1003 Arch Street, Philadelphia, Pa. 19107, $3, 8 p.m.
Kathleen Grace: The talented Kathleen Grace and her band are at Chris' Jazz Café tonight. She hits the stage with a sultry voice that captivates any crowd. Fusing pop with jazz, Grace has a distinct sound that can only be her own. Pick up her new c.d., Mirror, and hear her tonight -- $5 for students, $10 for adults. Chris' Jazz Café, 1421 Sansom Street, Philadelphia, Pa. 19102, $5-$10, 8 p.m.