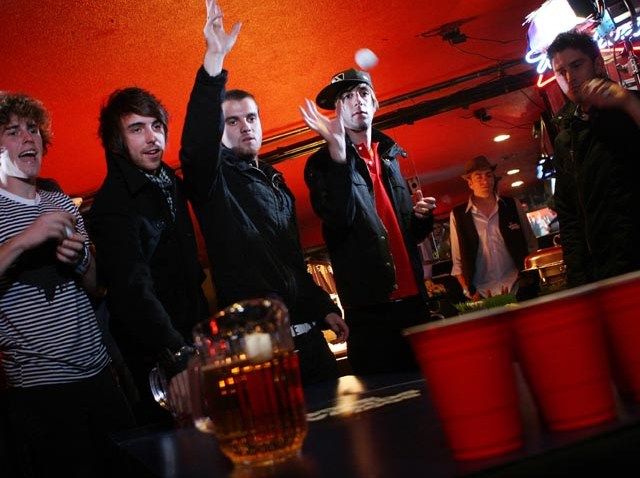 Atlantic City will kick off their three-day beer pong tournament this weekend with the opening of 24-hour beer pong tables, according to the Press of Atlantic City.
Bally's Atlantic City has partnered with the self-proclaimed founders of the World Series of Beer Bong to add 12 beer pong tables to the newly renovated Wild Wild West Casino. The tables will open Friday, June 11 on the Main Stage, equipped with a mechanical bull and free live music, reports the Press.
The World Beer Pong Tour's Atlantic City Championship will commence on Sunday, June 13, at Resorts Atlantic City.

With prize money totaling $50,000 -- twice as much as last year -- the tournament is expected to bring in double the players.
The drinking game is a favorite of college kids everywhere and its popularity has exploded over the last decade. For those of you who have never attended a picnic, frat part, or generic social event, here's how to play.

"Beer pong is getting huge," Billy Gaines, co-founder of BPONG told the paper. "It's going to be on TV soon."