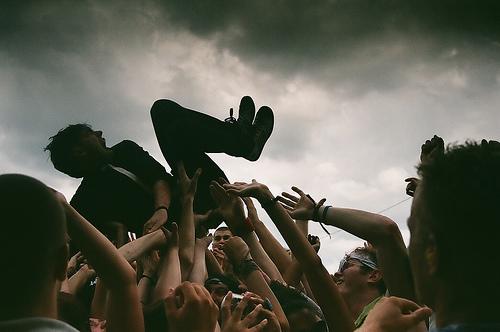 Save the Daiquiri: Bring back the traditional daiquiri that historic figures like Hemingway and John F. Kennedy drank tonight at Rum Bar. Enjoy eight different kinds of half-priced daiquiris such as the Traditional, Hemingway, French, Fuzzy, Ginger, Spiced Honey, Jerk and Malibu Flavored. Hear the reggae sounds of the Suntones as you relax, sip on your drink and try their $1jerk wings. Rum Bar, 2005 Walnut Street, Philadelphia, Pa. 19103, +21, Free, 4 p.m.

Anti-Flag & More: Outspoken American punk band, Anti-Flag are joined by Aiden, Cancer Bats, Star F***ing Hipsters and The Menzingers at the Troc tonight. Star F***ing Hipsters and The Menzingers hit the music scene with their punk/ska style. Aiden and Cancer Bats plan to bring an edgier feel to the stage with more of a hardcore rock presence. See all five groups for $15, only $3 per group – a deal any rocker could not resist. Trocadero Theatre, 1003 Arch Street, Philadelphia, Pa. 19107, +21, $15, 6:30 p.m.

Visual Art: The Institute of Contemporary Art welcomes Lucy Gallun, a Whitney-Lauder Curatorial Fellow, to speak on imagery and animation seen in her current video art. Her exhibit tonight is part two of the three-part exhibit Everyday Imaginary. Following Gallun's presentation, see poets C.A. Conrad and Frank Sherlock joined by artist Zoe Strauss as they present the publication of The City Real and Imagined: Philadelphia Poems, a book-length set of poems inspired from walks in the city. The reading will also feature a slide show of photos throughout the city. With two exemplary forms of art, get inspired to start your own creative work representing the city. Institute of Contemporary Art, University of Pennsylvania, 118 South 36th Street, Philadelphia, Pa. 19104, Free, 6:30 p.m., 8 p.m.