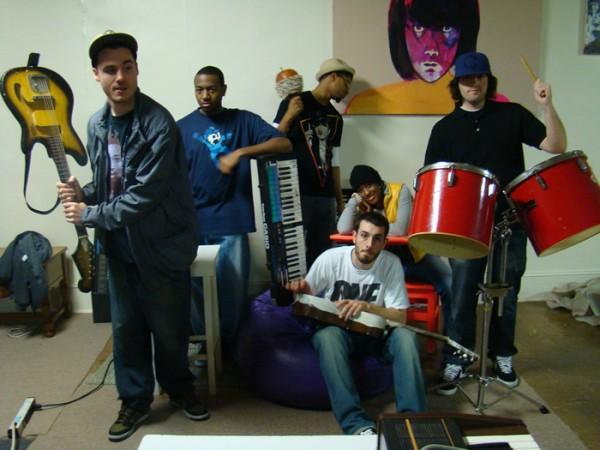 Drinks & Dining: If you want the best in pub dining and drinking, head to the Swift Half in Northern Liberties. From 5 p.m. until 7 p.m. enjoy $2 16 oz. Schmidt's, Schlitz & Schaefers along with $3 Sly Fox Dunkel & Pils. Snack on $3 yummy bar specials such as fried pickles, homemade pretzels, spinach dip, deviled eggs and marinated olives. Try the Winter Olympic featuring a $3 Molson Canadian bottle and with every bottle sold, $1 will be donated to the Philadelphia Police Athlete League Fallen Officers Fund. Swift Half, 1001 North 2nd Street, Philadelphia, Pa. 19123, 5 p.m.
Heineken Green Room: Two.One.Five. Magazine's back with another Heineken Green Room concert. Tonight, see hip-hop acts Tanya Morgan and Kooley High along with DJ Statik at the Troc. Tanya Morgan got their start back in 2003 and have hit the stage with acts like Ghostface Killah and Consequence. With intriguing videos and plenty of mixtapes under their belt, we're sure you'll be hearing a lot more from this hip-hop trio in the future. Kooley High started out as a student organization at N.C. State University and have protected the craft of hip-hop soul with three albums, two mixtapes and dozens of remixes and collaborations. Tickets are free but you must be sure you register here to get on the guest list. Trocadero Theatre, 1003 Arch Street, Philadelphia, Pa.19107, +21, 9:30 p.m.
Superdope: If you don't score tickets to the Troc show, head to the next best thing tonight – the Superdope party at Raven Lounge. Hosted by Fame O.N.E., the party will feature the best in hip-hop music, break dancing and maybe even some romancing. Philly's own DJ Phsh is on the ones and twos as Vanache will be walking around snapping pictures of you and your friends doing what you do best, striking a pose and dancing to the hottest beats. As always, drink specials include $3 PBR pounders and $4 red and dirty scares. Raven Lounge, 1718 Sansom Street, Philadelphia, Pa. 19103, +21, Free, 10 p.m.