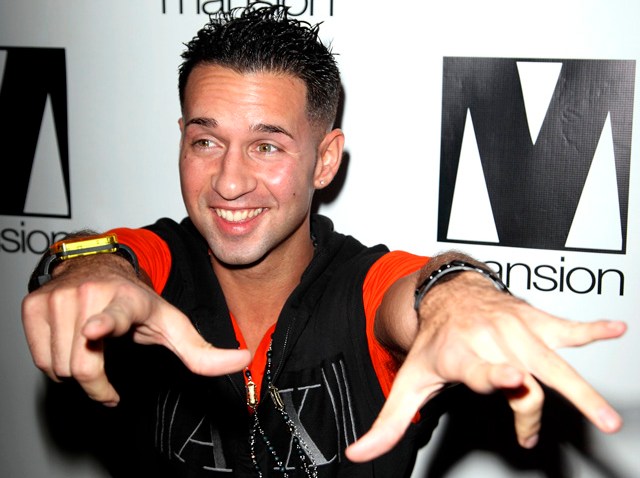 Michael & Michael: Head down into Chinatown tonight for the comedy show tour of Michael Ian Black and Michael Showalter. The combination of both comedians hitting the stage in one night is pure genious. Ian Black is known for his observational comedy and has been seen on Celebrity Poker Showdown, VH1's I Love the 70s/80s/90s/New Millennium and MTV show The State. Showalter hails from N.J. and has been featured on The Daily Show as a correspondent, an internet series on Collegehumor.com and now the comedy tour. Plus, because it's near Valentine's Day, the Troc will also host a karaoke gong show with Rock Band 2 on the XBOX. A chance to see some comedy and sing your heart out on stage – we're not missing this. Trocadero Theatre, 1003 Arch Street, Philadelphia, Pa. 19107, $24, 8 p.m.

The Situation is Live: You've seen Snooki, Ronnnie and Sammi already -- now meet Mike "The Situation" tonight at Buckhead Saloon in Northern Liberties. Party with the Jersey Shore star for only $8. Have a $4 Miller Lite pounder and let the fist pumping begin. Bring your friends and be sure to RSVP here to reseve your tickets. Buckhead Saloon, 461 North 3rd Street, Philadelphia, Pa. 19123, +21, $8, 9 p.m.
Hercules, Love Affair and Sammy Slice: Check out experimental Brooklyn duo Hercules and Love Affair along with DJ Sammy Slice tonight at Mar Bar. Hercules and Love Affair is a musical project brought to life from DJ Andy Butler, Hercules, and Kim Ann Foxman. Their single "Blind" has topped the U.K. and Italian charts. The duo is joined by local deejay, Sammy Slice. Slice is known for deejaying some of Philly's most popular parties at P.Y.T., Walnut Room and tonight, Mar Bar. Catch all the action tonight for only $13. Mar Bar, 200 South 40th Street, Philadelphia, Pa. 19104, +21, $13, 9 p.m.