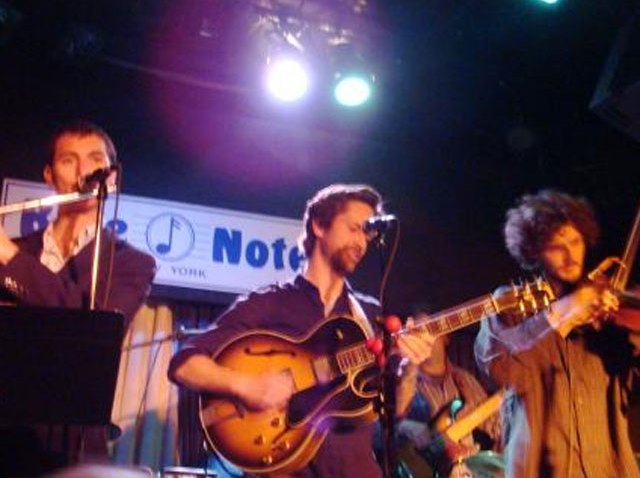 Brazil Meets America: Brooklyn boys Matuto invade World Café Live tonight. Their sound can be best compared to a Brazilian Carnaval down on the farm. Equipped with accordions, blues vocals and a catchy pop rhythm, we're sure you'll be next in line to buy their album. World Café Live, 3025 Walnut Street, Philadelphia, Pa. 19104, $11-$13, 8 p.m.
Laugh All Night: Comedian Ryan Stout graces the Helium stage tonight. You know him from a Comedy Central stand-up special, MTV hosting gigs and as a guest on Chelsea Lately's roundtable. Tickets begin at just $10 tonight. If you miss him tonight, Stout is in town through Saturday. Helium Comedy Club, 2031 Sansom Street, Philadelphia, Pa. 19103, +21, $10, 8 p.m.
Whiskey Wednesdays: Old City's Mad River hosts service industry night beginning at 9 p.m. Sip on $1 Coors Light bottles, $2 mixed drinks, $3 you-call-it whiskey, $5 Red Bull bombs and $7 Red Bull drinks. Specials last until 11 p.m. so come in to party, party, party. Mad River, 126 Chestnut Street, Philadelphia, Pa. 19106, +21, 9 p.m.
Got a Tip? E-mail Us.
Still need more to do? See our events calendar.