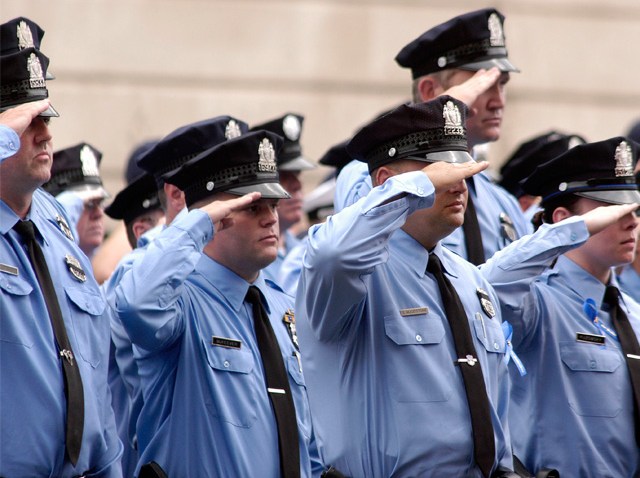 Keeping Philly Safe: Tonight we honor Philly's finest—the Police Department. Beginning at 7 p.m., Eagles' players DeSean Jackson and Brent Celek will host "Thanks for Keeping Philly Safe" at the Aloft Hotel. The honorary guest for the evening will be none other than Commissioner Ramsey. As an added bonus, Brent Celek will be available for photos and autographs throughout the event for fans. Celebrate the men and women that keep our streets safe day in and day out. A portion of the proceeds will benefit The Philadelphia Police Foundation. Aloft Hotel, 4101 Island Avenue, Philadelphia, pa. 19153, +21, Free, 7 p.m.

Movie Monday: If you love scary movies—tonight's your night. Come see the chilling thriller, Paranormal Activity at the Troc. The independent horror film depicts the story of a young couple that is haunted by a supernatural presence in their home. Arrive early to take advantage of the Troc's special deal—for only $3 guests will enjoy a movie ticket, free bag of popcorn and a beer. Bring a friend, as we know you'll need someone near to clench onto throughout the movie. Trocadero Theatre, 1003 Arch Street, Philadelphia, Pa. 19107, +21, $3, 7 p.m.

Crazy for Quizzo: If you think you know the answer to everything sober—try your luck tonight with a few drinks in you. Head to the Blockley Pourhouse in University City for a few rounds of beers and quizzo. You and your friends can enjoy $4 Jack Daniels drinks, $2 Rolling Rock pounders, $3 Bud Light drafts and $5 pitchers. Quizzo begins at 9 p.m. so get your thinking cap ready for the craziest questions. Blockley Pourhouse, 3801 Chestnut Street, Philadelphia, Pa. 19104, +21, 9 p.m.