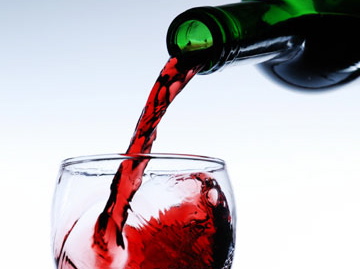 Happy Hour: Dine in Old City hotspot Dolce Restaurant tonight. Their happy hour is unbeatable with a variety of wines less than $10 and yummy appetizers $8-$12. Order anything from their authentic Italian dinner menu for the chance to experience Italy on a plate. Dolce Restaurant, 241 Chestnut Street, Philadelphia, Pa. 19106, 5 p.m.
Jazz Open Mic: If you've got a little jazz in your soul then head just a few minutes out of the city for one of the best open mics around. At Milkboy Coffee in Ardmore, hear the sounds of legendary pianist Mike Frank and jump on stage to belt out a tune or two. If you feel like your vocals aren't strong enough, just relax and hear both young and old talent from Philadelphia's jazz scene. Milkboy Coffee, 2 East Lancaster Avenue, Ardmore, Pa. 19003, Free, 7 p.m.

Quizzo Night: Local joint New Wave Café hosts quizzo night every Monday. Bring your friends for happy hour specials from 4 p.m. until 6 p.m. then stick around to play a game of pool, round of darts and quizzo at 9 p.m. The winning quizzo team receives a $75 credit towards food or drinks at the bar--we must say, a good deal for knowing useless pop culture. New Wave Café, 3rd and Catherine Street, Philadelphia, Pa. 19147, 9 p.m.

Got a Tip? E-mail Us.
Still need more to do? See our events calendar.