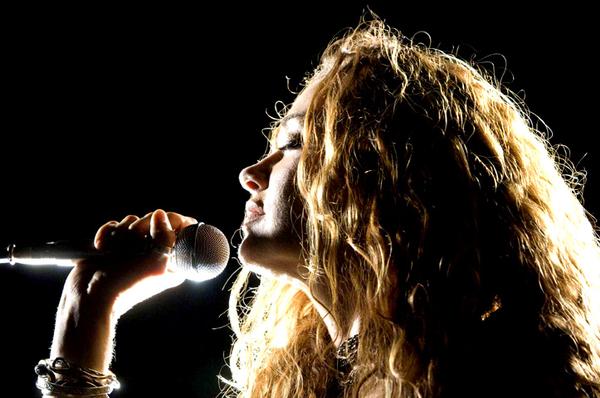 Dana Fuchs & Charlie Hunter Trio: Singer-songwriter Dana Fuchs and the Charlie Hunter Trio will perform at World Café Live tonight. Fuchs, an actress and singer, has been compared to the late Janis Joplin for her earthly soul sound and appearance in Across the Universe. Performing upstairs, catch the Charlie Hunter Trio, a jazz-fusion band led by the talented Charlie Hunter who simultaneously plays basslines, rhythms and solos on his seven or eight-string guitars. Under $20 to see each act -- pretty cheap for great talent. World Café Live, 3025 Walnut Street, Philadelphia, Pa. 19104, $16-$19, 8 p.m., 9 p.m.

Think Pink: Pink sweaters, shirts, dresses and ties -- anything goes tonight at the First Annual Think Pink Party at Mission Grill. Support the fight to end breast cancer by wearing your choice of pink attire and receive $3 beers, $4 wines and $5 mixed drinks. Listen to the sounds of the Double Down Deejays, dance with your friends and drink all night long. The party doesn't end until 2 a.m. And trust us, wearing a little pink never felt so good. Mission Grill, 1835 Arch Street, Philadelphia, Pa. 19103, Free, 10 p.m.
Bailamos Esta Noche: If you ever wanted to learn how to dance salsa, merengue or bachata, head to Cuba Libre tonight to catch all the action. Afrotaino Productions has teamed up with the restaurant to bring you the best in Latin music. DJ Rahsaan will be on the ones and twos playing anything and everything you can shake your hips to. If you're hungry, tonight's the last night Cubra Libre will feature Restaurant Week, so book your reservation as soon as possible and then get on the dance floor and shake it. Cuba Libre, 10 South 2nd Street, Philadelphia, Pa. 19106, +21, Free, 11 p.m.