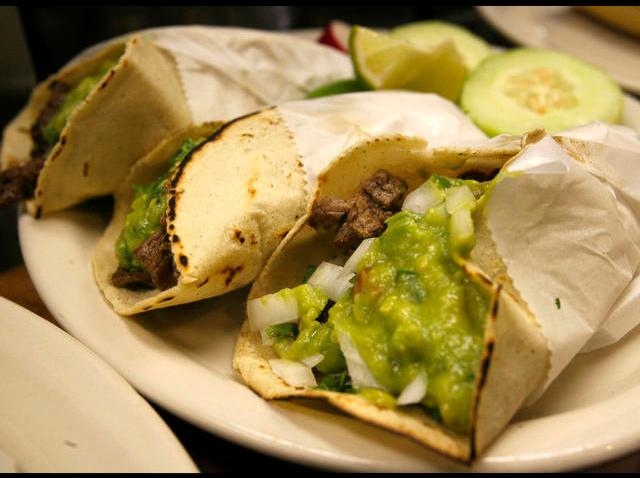 Happy Hour: Nestled in the heart of University City, stop into Mad Mex for a quick bite or dinner. With delicious chilis, wings, burritos, enchiladas and more, their traditional Mexican menu has endless combinations. If you get to Mad Mex between 4:30 p.m. and 6:30 p.m., enjoy half-off drafts and wings. Margarita fans don't worry -- they've got you covered. Try Mad Mex's $3 12-oz., $5 16-oz. or the $7 big azz margarita. For late nighters, happy hour starts again at 10 p.m. including $7 big azz margaritas and $6 burrito specials at 11 p.m. Mad Mex, 3401 Walnut Street, Philadelphia, Pa. 19104, +21, Free, 5 p.m.
Body Shakin' Moves: You've seen Shakira shake her hips in videos and concerts, now try something new and learn the technique behind those earth-shattering moves. For only $15 a class, head to the Habiba Studio near South Street to learn the basic movements of Egyptian dance through easy and fun choreographies. The studio also offers workshops in Raqs Sharqi, Egyptian folklore, Andalusian dance and Tunisian dance. We guarantee you that within weeks, you'll become a master, making men stop in their tracks everywhere. Habiba Studio of Middle Eastern Dance, 611 South Leithgow Street, Philadelphia, Pa. 19147, $15, 7:30 p.m.
Movie Monday: From the director who brought you Napoleon Dynamite and Nacho Libre, comes a new comedy, Gentleman Broncos. The film tells the story of a teenage outcast with a brilliant new idea, but is ripped off by a desperate novelist in the need for a new story. The hilarious flick is just $3 at the Troc, which will get you in the door and your first drink. Arrive before 7 p.m. for a free beer and bag of popcorn. Trocadero Theatre, 1003 Arch Street, Philadelphia, Pa. 19107, $3, 8 p.m.