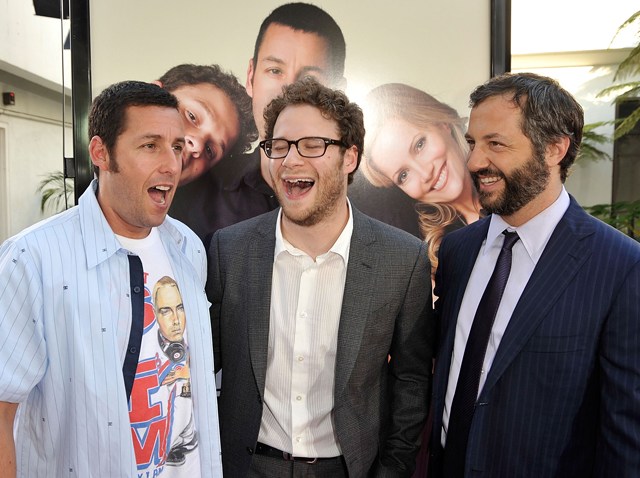 Funny People: Head out to see the summer comedy, "Funny People," tonight at The Troc. The usual Movie Monday has been moved to today—don't worry, same specials apply. Only $3 gets you a free beer, bag of popcorn and movie ticket, but be sure to get there early. "Funny People" stars Adam Sandler and Seth Rogan, and guarantees laughs all throughout the night. Trocadero Theatre, 1003 Arch Street, Philadelphia, Pa. 19107, +21, $3, 6:30 p.m.
Dos Segundos: Head into Northern Liberties tonight for happy hour specials and music at Cantina Dos Segundos. DJ Flufftronix, Lak UV and Battleaxebaby will be playing all night as you sip on delicious mojitos and munch on tacos, burritos and much more. The cozy Mexican restaurant is also donating a portion of all bar proceeds to help support the arts and save 941 Theater. If you're interested in donating and can't make it out tonight, visit the Philadelphia Friends of the Projected Arts site to help. Cantina Dos Segundos, 931 North 2nd Street, Philadelphia, Pa. 19123, Free, 5 p.m.

Battle of the Bands: If your band is a professional cover band or can play a few good classics, tonight is for you. It's battle of the cover bands tonight at Whiskey Tango. Grab a few drinks and rock out on stage with specials like $2.50 Miller Lite bottle and $3 Southern Comfort shots. Pizza, wings, nachos and more will be served all night long. Bring your friends and see some of Philly's best go head to head. Whiskey Tango, 1400 Bustleton Avenue, Philadelphia, Pa. 19116, +21, Free, 9 p.m.