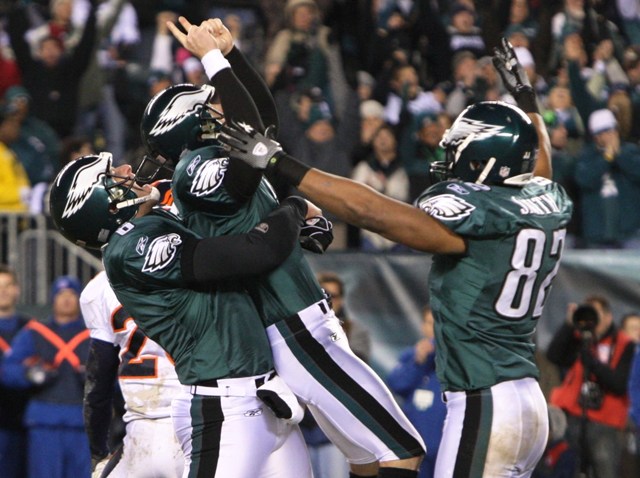 Watch the Fight: Want to watch the UFC fight in style this Saturday night? Head to Cavanaugh's in Rittenhouse to see the UFC Pay-Per-View 108 Evans versus Silva Fight for free. With 13 big HD televisions and the volume cranked to high, you won't miss a minute of the fight. If ultimate fighting isn't really your thing, sip on drink specials and enjoy Cav's half-priced pub menu as you wait for your boyfriend and his friends finishing watching the match. Cavanaugh's Rittenhouse, 1823 Sansom Street, Philadelphia, Pa. 19103, +21, 8 p.m.
Big Bash Saturday: If spending too much at the bar has hurt your wallet these days--head to Lucy's for a little help. By that girl or guy you've head your eye on all the drinks they want because from 9 until 11, Lucy's will have a $20 open bar. Bring at least four people in your crew to have all the domestic drafts, well drinks, Red Bull drinks, juices and sodas you want. If your group is larger than 10--Lucy's will give the guest of honor a free open bar--can't beat that for a Saturday night. Lucy's Hat Shop, 247 Market Street, Philadelphia, Pa. 19106, +21, $20, 9 p.m.
Ted Alexandro: A native New Yorker and hilarious comedian--check out Ted Alexandro this Saturday night at Helium. He has appeared on The Late Show with David Letterman, Late Night with Conan O'Brien, Jimmy Kimmel Live!, The View and two half-hour Comedy Central Presents specials. Alexandro's style is very observational so don't sit too close to the stage, you may get thrown into his act. See his blog on his site to get the very latest on what goes on in that mind of his. Helium Comedy Club, 2031 Sansom Street, Philadelphia, Pa. 19103, +21, $25, 8 p.m., 10:30 p.m.
NFL Sunday: See one of the best head-to-head matchups this Sunday as the Eagles take on the Cowboys. Head to the Northeast to enjoy game-day specials on drinks and food at Whiskey Tango. Have a $2 Bud or Bud Light draft, $2.50 Bud or Bud Light bottle or a $5 car bomb. Food specials on pizza, wings, nachos and more will be served all day. Nestle up in front of the 23 fifty-inch televisions and root for your favorite hometown team. Whiskey Tango, 14000 Bustleton Avenue, Philadelphia, Pa. 19116, +21, Free, 11 a.m.
Anthony da Costa: See young talent in action as Anthony da Costa hits the stage this Sunday night at The PSALM Salon. Da Costa is a singer-songwriter that has blown up on the folk scene. With five albums under his belt and a full-time class schedule at Columbia University -- there' s nothing this 18-year-old can't do. He has won several folk festivals and has been nominated as many radio station's New Artists to Watch lists. See da Costa do what he does best--sing, for only $16. This superstar is on the road to win dozens of Grammy's in his future--be the first to see him during his journey. The PSALM Salon, 5841 Overbook Avenue, Philadelphia, Pa. 19131, +21, $16, 8 p.m.