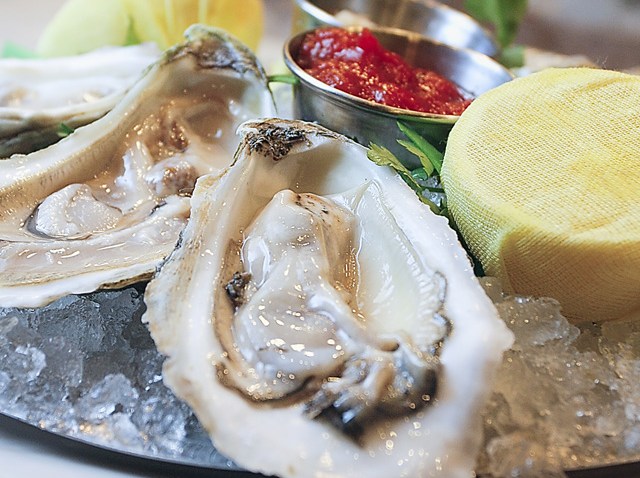 Happy Hour: Looking for a cheap happy hour that won't break the bank? Devon offers $1-off draft and bottled beer, $1-off well drinks, $5 house wine and $6.50 specialty cocktails or handcrafted cocktails. Order their $3.50 oyster shooters or appetizers priced under $8. Devon Seafood Grill, 225 South 18th Street, Philadelphia, Pa. 19103, 5 p.m.
Quizzo Night: Come to Cav's Rittenhouse during happy hour for their $2, $3, $4 special. From 5 p.m. until 7 p.m. enjoy $2-off all beer, $3-off mixed drinks, $3 drafts and $4-off all wine. Feed your belly with half-price burgers and a half-price pub menu. Then stick around for quizzo at 8 p.m. with Irish John. Cavanaugh's Rittenhouse, 1823 Sansom Street, Philadelphia, Pa. 19103, +21, 5 p.m.
Pool Time: Instead of your typical night hanging out at the bar, loosen up with a few games of pool. Round up your friends and play on any of Buffalo Billiards nine pool tables, two shuffle puck tables, three dartboards, skee-ball, foosball and video games. Specials include $3 drafts, $3 well drinks and half-price appetizers from 6 p.m. to 8 p.m. Or come in at 9 p.m. for $3 domestic bottles and $4 Tullamore Dew. Buffalo Billiards, 118 Chestnut Street, Philadelphia, Pa. 19106, +21, 6 p.m.

Got a Tip? E-mail Us.
Still need more to do? See our events calendar.