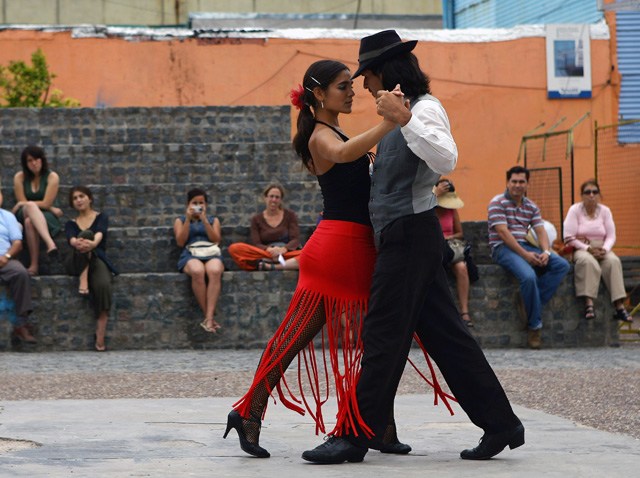 First Friday: Tonight see De-Nature, a group exhibition at the Jolie Laide Gallery. Curated by Wendy White, tonight's show includes repurposed and organic structures by Brian Belott Paul DeMuro, Rachel Foullon, Liz Markus, Sarah Peters, Lamar Peterson and Bill Saylor. Jolie Laide Gallery, 224 North Juniper Street, Philadelphia, Pa. 19107, Free, 6 p.m.
Back to the 80s: What better way to end your Friday night than rockin' out with 80s tribute band, Rubix Kube. Head to The Blockley Pourhouse for a two-hour open bar and an all-night jam fest, big hair and all. The Blockley Pourhouse, 3801-03 Chestnut Street, Philadelphia, Pa. 19104, +21, $10, 8 p.m.
Tango Night: You've seen your favorite celebrities tango on Dancing with the Stars now tonight is your turn to stir up the dance floor. Learn tango from the pros with tonights' free beginner class at The Philadelphia Argentine Tango School. The class is followed by a free practice show including food and wine. Philadelphia Argentine Tango School, 2030 Frankford Avenue, Philadelphia, Pa. 19125, Free, 8 p.m.

Got a Tip? E-mail Us.
Still need more to do? See our events calendar.