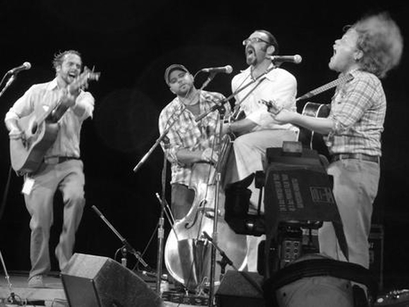 Lock and Key: Meet singles at tonight's Lock and Key event at American Pub. Men get the keys and women, the locks. See if you can meet your match to unlock your heart tonight. Your first drink and appetizer are free with happy hour specials all night. American Pub, 1500 Market Street, Philadelphia, Pa. 19102, +21, $25, 7 p.m.
Hoots and Hellmouth: See local folk rock band, Hoots & Hellmouth tonight at World Café Live. The band started back in '05 and were winners of the Best College Record Label Album at the Independent Music Awards in 2008. They have a unique style that ranges from soul to folk to country with, of course, some good ol' fashion rock 'n' roll. The boys are joined by songstress Birdi Busch. World Café Live, 3025 Walnut Street, Philadelphia, Pa. 19104, $19-$21, 8 p.m.
Karaoke Night: Cut out of work early for happy hour specials and karaoke at Elephant and Castle. Beginning at 5 p.m. come in to try their yummy half-priced spinach dip with $4 Buds, Yuenglings and Coors Light drafts or $5 Sam seasonals and flavored Stoli cocktails. Have a few drinks and relax for karaoke fun starting at 9 p.m. Elephant and Castle, 1800 Market Street, Philadelphia, Pa. 19103, 9 p.m.
Got a Tip? E-mail Us.
Still need more to do? See our events calendar.