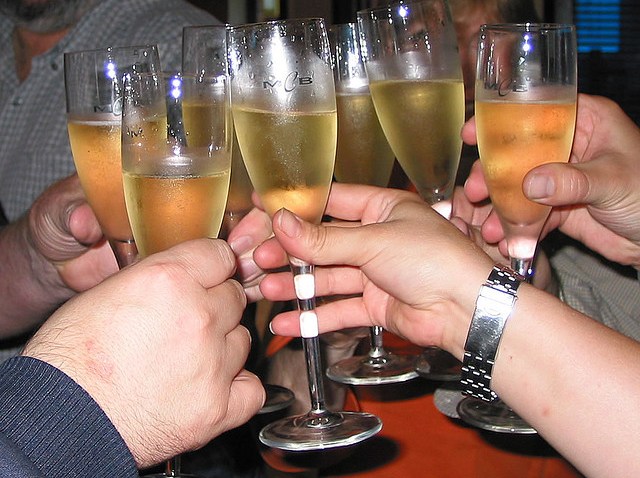 Phiz Fest: More than a dozen restaurants come together for a luxury pairing at tonight's Phiz Fest. Sample the world's finest champagnes and sparkling wines as you hop from table to table trying local dishes. Participating restaurants include Caribou Café, Zinc Restaurant, Bibou BYOB, Cantina dos Segundos, Maggiano's Little Italy and more. Proceeds will benefit the Neonatal Intensive Care Unit at Thomas Jefferson University Hospital. Grand Ballroom, Hyatt at The Bellevue, 200 South Broad Street, Philadelphia, Pa. 19102, +21, $44-$49, 6 p.m.
Lennon Tribute: This fall marks the 30th anniversary of John Lennon's death. Remember the legendary Beatle through a performance by Philadelphia singer-songwriter Jim Boggia and a feature-length film honoring Lennon, LennonNYC. The movie contains behind the scenes footage of concerts, home videos and never-heard-before music. Bring your friends and sing along to your favorite songs. WHYY, 150 North 5th Street, Philadelphia, Pa. 19106, $15, 7 p.m.
Beer Dinner: Tonight Chifa and Iron Hill Brewery team up for a special beer dinner. Dishes include Latin-Asian favorites like ceviche, Peruvian stew, roast pig and bread pudding. Courses will be paired with Rising Sun IPA, Victoria's Bitter, Pig Iron Porter and Weizenbock. Chifa, 707 Chestnut Street, Philadelphia, Pa. 19106, $65, 7 p.m.

Got a Tip? E-mail Us.
Still need more to do? See our events calendar.