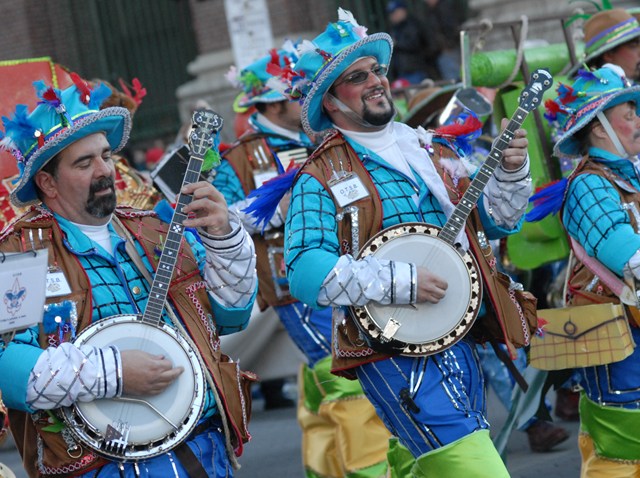 Mummers Benefit: You would never think Mummers and strippers go together, but tonight they do at Club Risque. As many of you know the Mummers Parade, one of Philly's greatest traditions, is low on funds this year and may not happen. Help support the Mummers and local talent tonight as 100-percent of all proceeds will help the long-standing parade. Club Risque, 1700 South Columbus Boulevard, Philadelphia, Pa. 19148, +21, $5, 7 p.m.
500 Days of Summer: If you missed the romantic indie flick 500 Days of Summer or love it so much that you want to see it again, than head to the Troc tonight. Get there early because anyone who arrives before 7 p.m. will receive a free beer and bag of popcorn. For only $3, lay back and watch the movie on the big screen. Round up your friends or see if your co-workers want to do something different than the regular Monday happy hour. Trocadero Theatre, 1003 Arch Street, Philadelphia, Pa. 19107, +21, $3, 8 p.m.

Makeover Monday: Ever considered a little botox or any other cosmetic plastic surgery? Head to the Medical Tower Building tonight for an information session, demonstrations, innovative unisex products and a raffle for free surgeries. Dr. Mameniskis will host Monday Night Makeover and offer discounts on services for attendees. Complimentary hor'doeurves and beverages will be provided. The event is free, but you must be sure to sign up here. Rittenhouse Plastic Surgery of Philadelphia, Medical Tower Building 225, South 17th Street, Philadelphia, Pa. 19103, Free, 5:30 p.m.