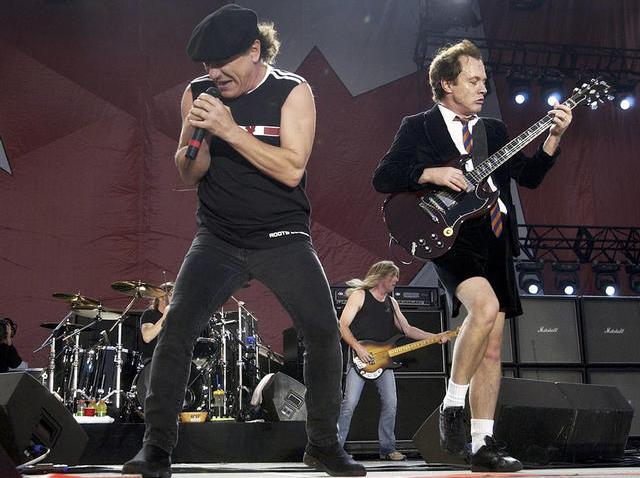 AC/DC: Express your true rocker tonight at the AC/DC concert. Beginning at 8 p.m. at the Wachovia Center, Australian rock band AC/DC will perform some of their legendary heavy metal songs such as "Back in Black, "Highway to Hell" and "You Shook Me All Night Long." They've sold over 200 million albums worldwide, have had several number one singles and were a part of Rolling Stone's 100 Greatest Artists of All Time. Although they've had several line-up changes over the years, the band is back and better than ever. Wachovia Center, 3601 Broad Street, Philadelphia, Pa. 19148, $25-$92.50, 8 p.m.

Cash Karaoke: If you think you can carry a tune, then come to Finn McCool's tonight for their karaoke contest. The winner can walk away with $500 cash (which is pretty sweet for a few minutes of singing). With over 35,000 songs to choose from, find your favorite slow jam or party song. Bring your friends out tonight for some karaoke and drinking (pitchers are just $5). Finn McCool's Ale House, 118 South 12th Street, Philadelphia, Pa. 19107, +21, Free, 9:30 p.m.
Beer Pong: Think your beer pong talents are up to par with the rest of Philadelphia? Show those skills you learned in college and participate in McFadden's Beer Pong Tournament. $5 gets you in the door with the chance to win a $50 bar tab for your and your friends. If you don't win, you can still enjoy $5 domestic pitchers and $2 you-call-its through midnight. Bring your buddies out for a good time at McFadden's. Mc Fadden's Saloon, 461 North 3rd Street, Philadelphia, Pa. 19123, +21, $5.