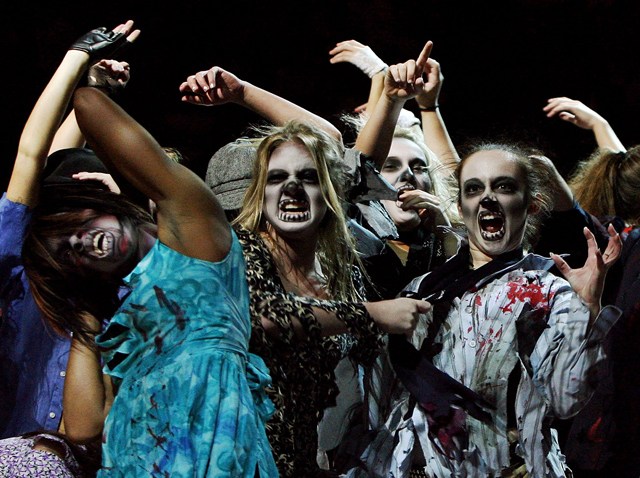 Dancing and Drambuie: If your thinking about heading out with your friends tonight, party and sample cocktails all night long at Ladder Fifteen. The Drambuie Den event will showcase the latest and greatest drinks made with the smooth scotch whiskey. Admission is free, but be sure to RSVP. Meet and greet locals, grab a few drinks and mellow out this Tuesday night. Ladder Fifteen, 1528 Sansom Street, Philadelphia, Pa. 19107, +21, Free.
Terror Tour: It's getting closer to Halloween and you've got to experience the horrifying "Terror Behind the Walls" tour at Eastern State Penitentiary before it's too late. Take the chilling tour with only a flashlight and see the processing center where prisoners were fingerprinted and mugshots were taken, the synagogue where criminals once prayed and, of course, the cell where the infamous Al Capone stayed. Discount coupons as well as group rates are available on the Eastern State Penitentiary site. Be sure to make your reservation now, that is, if you can handle it. Eastern State Penitentiary, 2027 Fairmount Avenue, Philadelphia, Pa. 19130, $20, 7 p.m.

Party at Raven: Tonight at Raven Lounge is all about drink specials, topics on tap, hip-hop, funk and soul. From 5 p.m. to 7 p.m., sip on $3 domestics, $5 champagne and pop rocks and other liquor specials. Hang out a bit more for some chatting with locals and the Superdope party brought to you by DJ Phsh, F.A.M.E. One and Vanache. Bring your friends and spend all night dancing, drinking and meeting new people at Raven Lounge. Raven Lounge, 1718 Sansom Street, Philadelphia, Pa. 10103, +21, Free, 5 p.m., 10 p.m.



Read this story and more right on your iPhone. Download the NBCPhiladelphia app NOW!