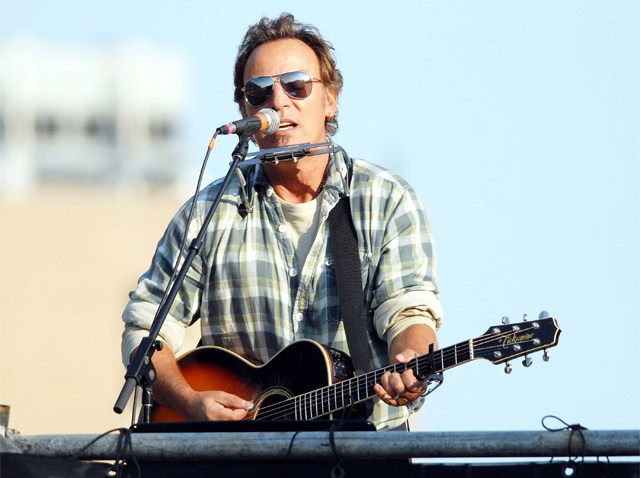 Born to Rock: Hailing from Jersey, Bruce Springsteen, better known as "The Boss," will be in town tonight. He's won 18 Grammys, sold 120 million albums, has been at the top of the Billboard charts multiple times and recently was inducted into the Rock and Roll Hall of Fame. See Springsteen and the E-Street band rock it tonight at the Wachovia Spectrum. Tickets are a bit pricey, but it's rumored that this may be his last tour. Enjoy a night full of classics such as "Born to Run," "Dancing in the Dark" and "Born in the USA." Wachovia Spectrum, 3601 South Broad Street, Philadelphia, Pa. 19148, 7:30 p.m., $68.
Latin Flavor: This Tuesday night, be thrown into a world full of Latin funk, soul and pop. Hailing from Cuba, singer-songwriter Alex Cuba will be in concert with Brownout at 9 p.m. at World Café Live. Cuba is known for his smooth melodies, pop rock sound and for combining the Latin rhythms of Cuba with American rock. Brownout is also Latino, but bring a lot more funk to the scene. Originally from Texas, the eight-piece group has appeared on the Tonight Show with Jay Leno and perform more than 150 shows per year. See both acts tonight for less than $20. World Café Live, 3025 Walnut Street, Philadelphia, Pa. 19104, $16, 9 p.m.
R.Kelly: See R&B star, R. Kelly, tonight at the Tower Theatre in Upper Darby. He's a singer, songwriter, rapper and producer known for hits like "I Believe I Can Fly," "Ignition" and the "Trapped in the Closet" series. With a new album dropping this fall, we believe Kelly is back and will tear up the charts once again. Sex scandals or not, he sure can put on a show. Round up your friends and see Kelly tonight. Tower Theatre, 69th and Ludlow Street, Upper Darby, Pa. 19082, $95, 8 p.m.