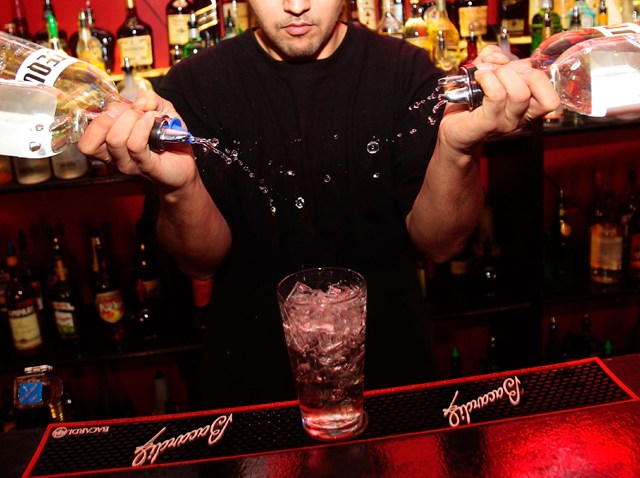 Mojito Monday: Tonight is Mojito Monday at Rum Bar. This Rittenhouse favorite offers half-priced mojitos from 5 p.m. until 7 p.m. Taste their delicious classic mojito, fresh strawberry mojito, dark and stormy mojito or their chili coriander. With over a dozen options to choose from, we know where we'll be after work. As an addition, the bar will also serve a $5 selection of seafood. Rum Bar, 2005 Walnut Street, Philadelphia, Pa. 19103, +21, Free, 5 p.m.
Dining Deals: Dinner and a movie sounds great on a Monday night. Grab a drink, appetizer or dinner at The Plough and The Stars before heading down the street to the Old City cinemas. Drink specials begin at 5 p.m. and include beers, mixed drinks and wine. Order anything from their bar menu priced under $13 or try their hors d'oeuvres menu and get five items for just $10. Dine on cheap with their $35 or $45 pris fixe dinners. Make your reservation today. The Plough and The Stars, 123 Chestnut Street, Philadelphia, Pa. 19106, +21, 5 p.m.
Indie Night: See indie musicians Perfume Genius and Sebastian Blanck tonight at the First Unitarian Church. Seattle natives, Perfume Genius' style is mostly instrumental with faint words and melancholy sounds. Painter and singer-songwriter Sebastian Blanck brings a folky upbeat tone to the night through inspirational lyrics and a pleasant tone. See both acts for $10. First Unitarian Church, 2125 Chestnut Street, Philadelphia, Pa. 19103, $10, 7:30 p.m.


Got a Tip? E-mail Us.
Still need more to do? See our events calendar.