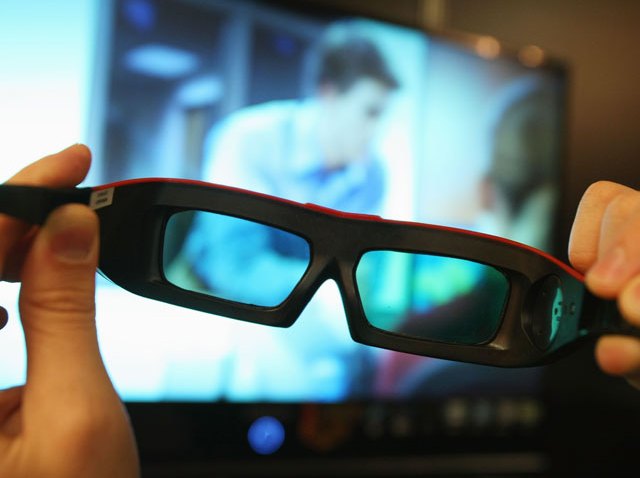 Get Squared: Grab a drink and an appetizer for under $10 tonight. Adjacent to Hotel Palomar is Square 1682 and--beginning at 5 p.m.--you can snack on half-priced bar bites selected by Chef Tellez. Of course you need something to wash it down with, so try their $5 wine and $7 signature cocktails. If you can't make it until later, the popular lounge offers $3 beers, $6 sparkling wine and $7 signature cocktails from 10 p.m. until 12 a.m. Square 1682, 121 South 17th Street, Philadelphia, Pa. 19103, +21, 5 p.m.

First Friday: Tonight is First Friday where everyone from tourists, hipsters and true artists invade the streets in Old City to catch a glimpse of the latest art on display in the streets and galleries. Make a stop at Gallery ML for a mind-blowing 3-D experience. Pop on 3-D glasses to see artists and photographers' work done in 3-D ChromaDepth. After you see the show, get painted for the colorful after party at P.Y.T. Gallery ML, 126 Market Street, Philadelphia, Pa. 19106, 6 p.m.
Big Bash Open Bar: Since you're already in Old City, bring your friends to Lucy's Hat Shop or Top Hat (upstairs) for a two-hour open bar. For only $20, sip on the finest domestic drafts, one-liquor well drinks, Red Bull drinks, juices and sodas. If you choose not to participate in the open bar, Lucy's also offers $2 Bud and Bud Light bottles, $4 Three Olives drinks and $3 Jack Daniels shots until 11 p.m. Lucy's Hat Shop, 247 Market Street, Philadelphia, Pa. 19106, +21, $20, 9 p.m.

Got a Tip? E-mail Us.
Still need more to do? See our events calendar.