Hours after he was found guilty on 22 counts of fraud in a federal trial, Chaka Fattah Jr. said he plans to appeal and doesn't think he'll serve any prison time.
Fattah Jr., wearing a dark gray three-piece suit with an aubergine-colored tie and a checked white shirt, smirked slightly as NBC10's Harry Hairston sat down to interview him about his guilty verdict.
Chaka Fattah Junior Talks to NBC10 - PART 1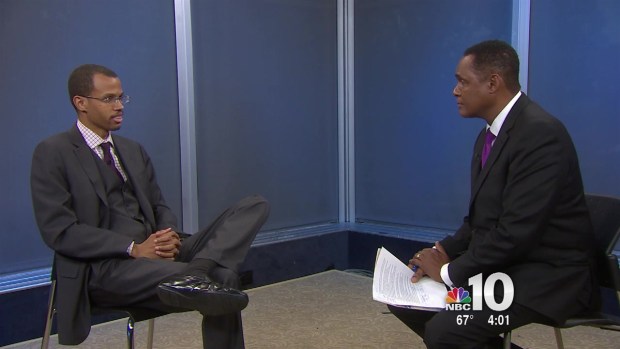 "I'm not going to face any time in prison," Fattah Jr. told Hairston in an exclusive interview Thursday afternoon, after leaving federal court. Fattah Jr., the son of Congressman Chaka Fattah, was found guilty on 22 of 23 counts of bank and tax fraud against him. The charge he beat was one that he filed a false tax return.
Fattah Jr., who goes by "Chip," said despite being found guilty on all but one of the 23 counts against him, he doesn't think representing himself during his weeks-long jury trial was a mistake. Chaka Fattah Junior Talks to NBC10 - PART 2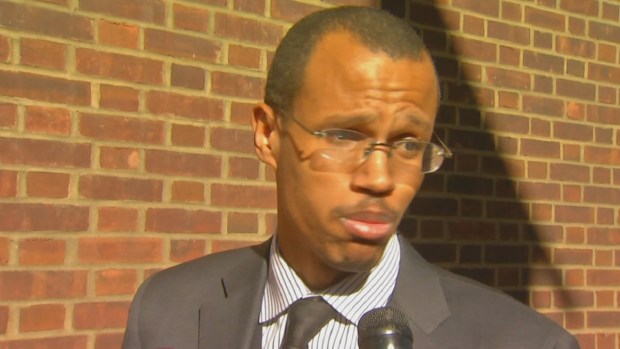 "It was a great idea," Fattah Jr. told Hairston with a chuckle. "Because I think I'm still going to beat them."
Fattah Jr., 33, said he plans to appeal the verdict and doesn't believe he'll wind up serving any prison time. He said the evidence presented against him by federal prosecutors was "prejudicial." He said he intends to represent himself on appeal so long as he isn't incarcerated after Feb. 3, the date for which his sentencing is scheduled. Chaka Fattah Junior Talks to NBC10 - PART 3
Fattah Jr. is facing possibly spending the rest of his life behind bars, although prosecutors would not comment on what sentence they would seek after court Thursday.
"The bottom line is, all 22 of these convictions will be overturned on appeal," Fattah Jr. told Hairston. "This isn't the final decision."
Fattah Jr. referenced the case of former state Sen. Vince Fumo, saying Fumo spent an extravagant money on defense lawyers in his own trial several years ago but was still convicted. He said he hopes that example will silence those who are critical of his decision to represent himself.
"I know the law and I put in the work," Fattah Jr. said. Chaka Fattah Junior Talks to NBC10 - PART 4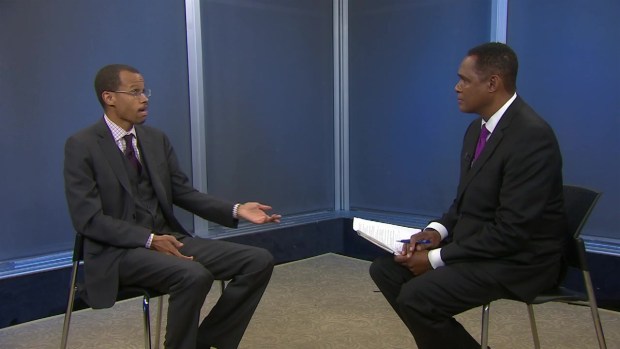 He said the most damning evidence against him was hours of tapes of conversations he had with his former college roommate, who testified at his trial. Fattah Jr. said the talks happened when he was "five or six Belvedere and cranberries" in and that "People naturally say things when they're sitting around with their college roommate that they wouldn't want broadcast in public."
As for some of the worst charges against him -- that he stole thousands upon thousands of dollars from the School District of Philadelphia -- Fattah Jr. told Hairston he is not guilty, and that the jury got the verdict wrong on those.
"I've never taken $1 that I didn't earn ... I never stole $1 from the Philadelphia School District," Fattah Jr. said. "I'm a proud Philadelphian."
Fattah Jr. is a 2000 graduate of Central High School, a prestigious Philadelphia public school. Chaka Fattah Junior Talks About Conviction - PART 5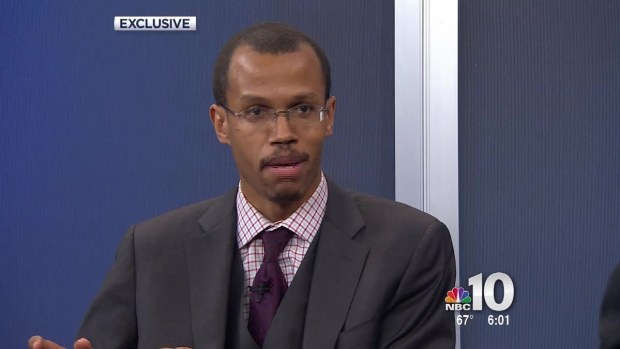 Fattah Jr.'s father, Congressman Chaka Fattah, faces charges in a separate case investigated by the same FBI agents and prosecutors who handled his son's case. He's accused of misusing federal grants and charitable donations. He has denied any wrongdoing.
Congressman Fattah is married to NBC10 News anchor Renee Chenault-Fattah, who is currently on leave from the station. She has not been charged.