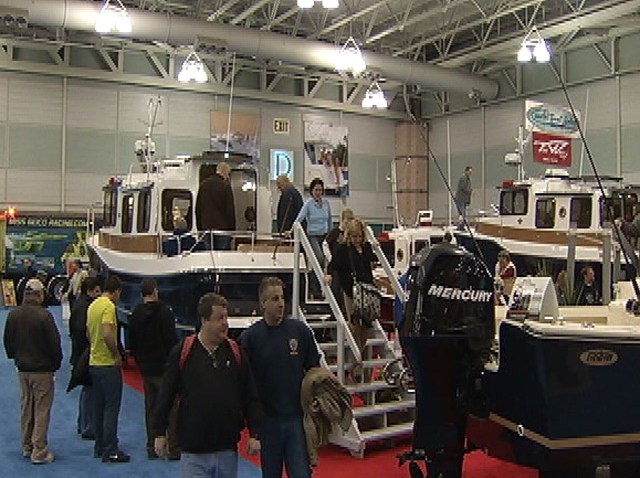 As the weather warms up, head out to Philadelphia's only boat show which kicks off this Friday.
It showcases only the largest and most extraordinary boats in the region.
You can look at different boats and learn about boating safety, financing, repairs and maintenance with local experts.
With summer shortly approaching, this may be the perfect time to buy your dream boat for a sailing adventure during the warmer months.
This year's show is held at the Great Philadelphia Expo Center at Oaks, in Montgomery County, Pa.
The boat show begins Friday, March 13, from 1 p.m. to 8 p.m., Saturday, March 14, from 10 a.m. to 7 p.m., and Sunday, March 15, from 11 a.m. to 5 p.m.
Admission is $8 per adult and $7 with an online coupon.
To purchase tickets, check out the Greater Philadelphia Boat Show.
Greater Philadelphia Expo Center at Oaks
100 Station Ave.
Oaks, Pa.