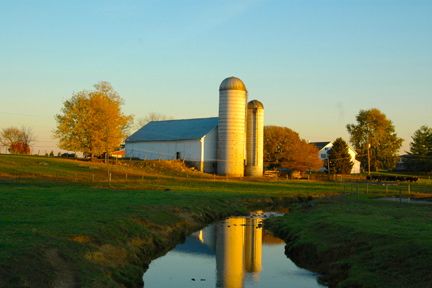 Milking cows, feeding chickens and learning about farm life is an experience awaiting you, about 60 miles or so from the city. More than 30 of Lancaster County's working farms have opened their doors as B&Bs, providing a unique experience for the whole family.
Spend a night or a weekend learning about life on a working farm. You'll have the option to parrticipate in age-appropriate activities like gathering eggs for breakfast, feeding the animals, assisting with the morning milking and more.
When it's time to sit down for breakfast, bring your appetite! Homemade breads and muffins, eggs, bacon, breads and fruit are the norm. Later, you may find yourself on a hayride through the countryside, touring the farm, feeding the horses or just relaxing on the porch or in a backyard hammock with a good book. The choice is yours.
Whether you're looking for adventure, education or a brand new perspective close to home, Pennsylvania Dutch Country may be just the escape you're looking for!
Learn more about Lancaster County Farm Stays, after the jump!