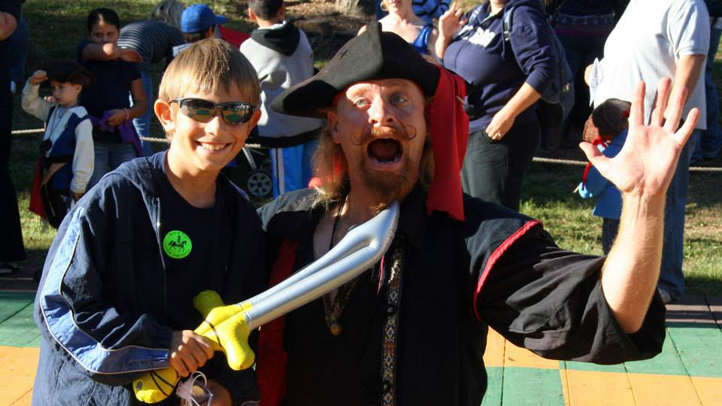 This article is sponsored by Pennsylvania Renaissance Faire, running weekends through October 27th at the Mount Hope Estate. For details and tickets visit PaRenFaire.com.

Fall weekends are the perfect time for families to escape the house. But what if you could escape your reality altogether?

At the Pennsylvania Renaissance Faire, you and your family will be transported to another realm, a world full of adventure, theatrics and merriment.

Running every weekend through October 27 and taking place on the grounds of Mount Hope Estate, the 33rd Pennsylvania Renaissance Faire features a cast of costumed characters performing over 90 daily shows, from the Human Chess Match to the Ultimate Joust. Immerse yourself in the world of 16th century fantasy alongside royals, knights, musicians and magicians as they interact with attendees throughout the 35-acre village.

Brought your knight-sized appetite? No problem. With 25 royal kitchens featuring food from around the world and an on-site microbrewery with enough ales to quench a dragon's thirst, there's plenty of time to feast and make merry. Also in the recreated Elizabethan village are scores of artisans selling their wares.

For tickets, directions and more information on upcoming themed weekends like Oktoberfest, Wine Harvest and Halloween Daze, visit PaRenFaire.com. And don't forget to enter for a chance to win a family four pack to the Pennsylvania Renaissance Faire by clicking here.