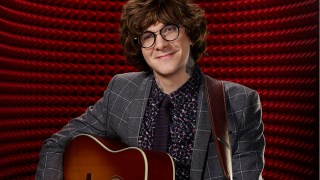 South Jersey native Matt McAndrew has gone from a struggling Philadelphia singer-songwriter to a national star on NBC's The Voice.
The tattooed singer who grew up in Barnegat Light, New Jersey moved to Philly in pursuit of his dream of becoming a rock star — on Facebook, Matt claims he played everywhere from open mic nights to ice cream parlors before getting his big break. He is now among the Final 5 on The Voice after delivering an emotionally-charged version of Damien Rice's "Blower's Daughter."
Matt will perform at a special FREE mini-concert at XFINITY Live! Thursday night (sponsored by Mealey's Furniture) and you can help pick what song he will play during his homecoming show.
Before that he will appear on NBC10's 11 a.m. news where he could answer one of your questions. Use the hashtag #AskMatton10 to ask him a question on Twitter. You question just might wind up being used on air or on NBC10.com.
Watch NBC10 Monday and Tuesday nights at 8 p.m. to see if Matt becomes "The Voice."