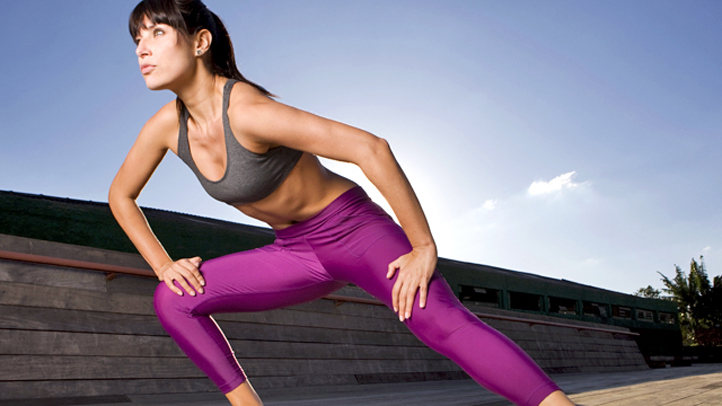 The following content is created in consultation with Cooper University Health Care. It does not reflect the work or opinions of NBC Philadelphia's editorial staff. To learn more about Cooper University Health Care, visit cooperhealth.org.
It's no secret that heart disease is the leading killer of men and women in the United States.
However, we don't need to sit down and accept these stark facts. By making small, easily adoptable changes to your daily routine -- from diet tweaks to scheduled downtime to an exercise plan -- you can greatly reduce your risk of heart disease and start living a healthier, happier and longer life.
Just ask the experts at Cooper University Health Care, who will be hosting a Heart Health webinar at 12 p.m. on Thursday, February 26 right here on NBC10.com. Lead by Dr. Perry Weinstock -- Director of the Heart Institute and Director of Clinical Cardiology at Cooper -- the webinar will focus on heart disease prevention, from diet recommendations to exercise routines, and discuss the type of minimally invasive, life-saving heart procedures that Cooper offers.
But why wait until February 26 to get started? Get a jumpstart on your health and come into the webinar with a little extra heart health knowledge by incorporating these five simple tips into your day-to-day life.
Good Fats
Not all fats are created equal. In fact, some fats are even good for you. Good fats like monounsaturated and polyunsaturated fats can help reduce bad cholesterol levels. So skip the trans fats and reach for avocados, olive oil and fish like salmon and trout. Add almonds as a mid-afternoon snack and you'll be well on your way to a healthier diet!
Cardio Time!
Looking to stave off heart disease? The American Heart Association recommends 150 minutes or more of cardiovascular exercise a week. Sprinkle workouts like running, cycling, hiking or even walking throughout the week and find a friend to join you for extra motivation.
Unplug
In today's 24/7 world, it can be tough to schedule a little me time -- mobile phones tether us to the office, family commitments remain constant. But stress only increases our risk for future heart disease. No matter how busy your day gets, it's important to claim some time for yourself to de-stress. Get back to your center with yoga, a relaxing walk or some time spent with a good book.
Yearly Checkups
Yearly doctor visits can keep you ahead of heart disease. Assess your risk factors by being screened for high blood pressure, cholesterol, body weight and blood glucose. While the results might not always be pretty, you'll have the data to enable you to make healthy lifestyle changes.
Indulge
Yup, you read that right! Stick to the tips above and indulging can actually be good for your heart. Just make sure you're reaching for the right stuff, like a glass of red wine and some dark chocolate.
For more healthy heart tips and useful insights into staying heart healthy, don't forget to join the Cooper University Health Care's Heart Health webinar on February 26. Register here.