In a year that saw the deaths of David Bowie, Prince and Muhammad Ali among so many other famous people, just about everyone has had enough of 2016 – so much so that following the passing of "Star Wars" icon Carrie Fisher on Tuesday, fans of another legendary actress are desperate to protect their idol.
Countless Twitter users dealt with their grief over the unusually painful year in celebrity deaths by begging 2016 to leave the beloved Betty White alone.
The 94-year-old "Golden Girls" actress and Chicago-area native received so many pleas to protect herself that she trended on Twitter, with nearly 50,000 tweets sent by Tuesday evening.
Y'all, we gotta find Betty White and put her in a secure storage facility with 24/7 maximum protection security. 2016 will NOT take her too. pic.twitter.com/h45tHsL44d

— Jordan (@jordansdiamonds) December 27, 2016
Betty White avoiding the Grim Reaper in 2016 pic.twitter.com/UIjPeeqRku

— Thomas (@thomasjbrand) December 27, 2016
It's still 2016
Betty White is trending
My heart dropped
LONG LIVE BETTY @BettyMWhitepic.twitter.com/Zc036wF9bA

— Katelyn (@KatelynWK) December 27, 2016
We just lost George Michael and Carrie Fischer. Then twitter has Betty White trending..I'm over here like pic.twitter.com/ZTj66iEjml

— Justspeak (@32queen) December 27, 2016
Please, please watch over Betty White -- I can't take any more losses 😭 pic.twitter.com/lYvSBBfH60

— MRG (@maryruthgilliam) December 27, 2016
Can we cover Betty White in bubble wrap and protect her forever?

— Robin ❄ (@WoolGrillRegal) December 27, 2016
find Betty White. hide Betty White.
2016 ain't gettin her.

— . (@sierrawhitney_) December 27, 2016
YALL SOMEONE CHECK ON BETTY WHITE!!!!! 2016 got a few days left 😭😭😭 DONT DO IT 2016

— • AUSTIN • (@Austinn_Blakee) December 27, 2016
Dear 2016,

If you take Betty White from us this year, we will riot.

Sincerely,
The Human Population

— Cloyd Rivers (@CloydRivers) December 27, 2016
2016,
Don't you touch her!

DON'T YOU EVER TOUCH HER!

DO NOT TOUCH BETTY WHITE!

— #RadFinch21🎂 (@RadFinch) December 27, 2016
There are four days left of 2016. Someone get Betty White into a bunker IMMEDIATELY.

— Stacy OliverSikorski (@StacyLOliver) December 27, 2016
.@BettyMWhite Please stay inside for the foreseeable future.

— Rebecca Iannucci (@rebeccaiannucci) December 27, 2016
@BettyMWhite you sit still, do nothing dangerous. I mean it.

— lilly601 (@Jamatha77) December 27, 2016
Did anyone check on Betty White? Because 2016 cannot take her too.

— Sabina Park (@alliemorgiemom) December 27, 2016
So help me if 2016 takes Betty White. Don't you f'ing dare

— Kara (@klup2000lbs) December 27, 2016
I saw Betty White trending and I almost died pic.twitter.com/VWQ55846RO

— keaton🥀 (@keatonxxgrant) December 27, 2016
when you see betty white trending and you automatically think she died because 2016 has been so bad to us. (she is not dead) pic.twitter.com/e3NRBt0ZN2

— nick🕊 (@ngreseth) December 27, 2016
Y'all can't put Betty White at the top of the trending topics like that. Not today. Not this year. You just cant. Almost had a panic attack.

— Alyson Baxter (@alysonbaxter) December 27, 2016
One fan even went so far as to start a GoFundMe to "help protect Betty White from 2016," with a goal of raising $2,000.
"Help 2016 catch these hands if it goes anywhere near Betty White!" the description reads. "If she's okay with it I will fly to where ever Betty White is and keep her safe till Jan 1 , 2017."
However, assuming White doesn't want the South Carolina man who started the page to stand guard outside her door, he plans to donate the funds to his local Spartanburg Little Theater "to help craft new stars of stage and screen to carry mantle of the legends that have left [us] this year."
White herself has yet to chime in to reassure everyone of her health, leaving fans to simply hope that the last few days of the year are merciful.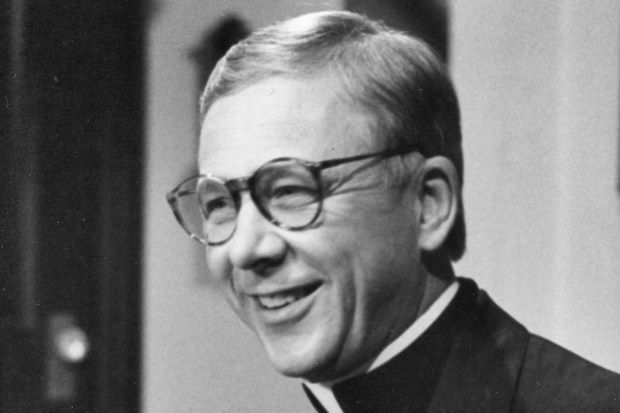 In Memoriam: William Christopher