Ben Stiller was upstaged twice Friday night on "The Tonight Show Starring Jimmy Fallon" — first by a giant plush panda he once portrayed, and then by his successor in the panda suit.
Stiller visited Studio 6B talk up his upcoming movie, "Night at the Museum: Secret of the Tomb," the third and final installment of a billion-dollar film franchise. But Stiller had another secret up his sleeve: He revealed himself as the man performing as Hashtag the Panda, the dancing panda who dashed his way across the stage at the beginning of the episode.
Jimmy Fallon Writes Thank You Notes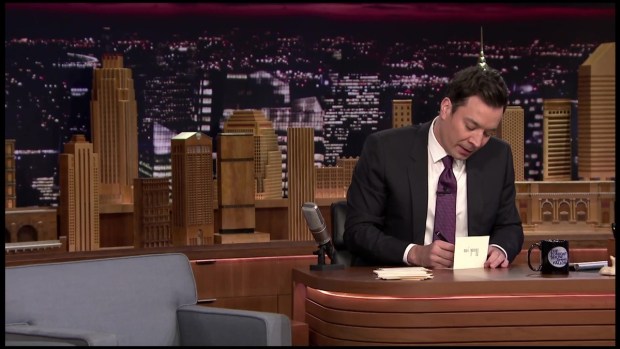 "You got some moves!" Fallon said, as a sweaty, winded Stiller took off the panda head.
But Stiller's alter ego was also his undoing, as the panda interrupted his interview with bouts of frenetic dancing.
"You know what, that's enough," griped Stiller. "Who do you got in there, anyway? Some poor intern in there, huh? Let him show his face so his parents can see him on TV. I wanna know who you got to replace me as hashtag.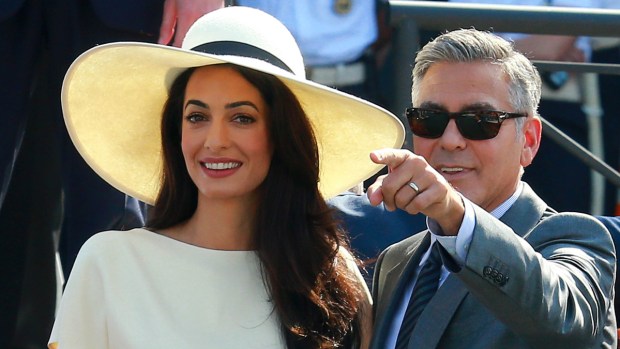 2014's Top Celebrity Hookups, Breakups, Baby Booms
Stiller removed the impostor panda's "head," revealing — spoiler alert — Chris Rock.
"Wow, Chris Rock," Stiller said. "You're Hashtag?"
"Look man, I got a movie out now too!" Rock said. "It's called 'Top 5.' Kids are gonna love it! Parents are gonna love it! North Koreans are gonna love it!"
"That's great, Chris," a miffed Stiller said. "But you ruined the interview."
"Well that's the only interview you're gonna see this weekend!" Rock quipped, before dancing off the set and into the studio hallway.
Also reappearing on "Tonight" were actress Brie Larson, who is appearing in the upcoming movie "The Gambler" opposite Mark Wahlberg, and comedian Damon Wayans, who performed a standup routine about being a new grandparent.