David Cassidy is wrapping up his 50-year career.
The 66-year-old entertainer said he will play his final West Coast concerts this month and plans to retire at year's end.
'Tonight Show': Kid Stand-Up With Keanu Reeves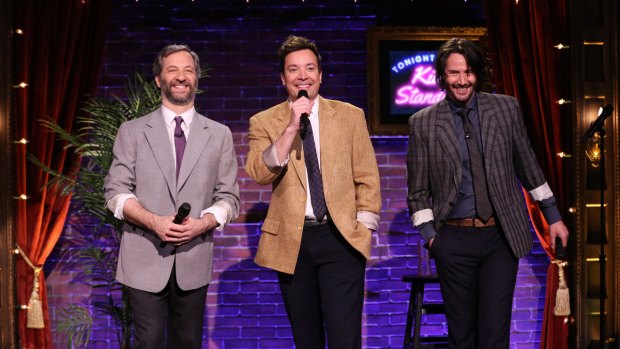 Cassidy said in a statement on his website Wednesday that "traveling and my arthritis" have made performing around the country difficult in recent years.
The one-time "Partridge Family" heartthrob said, "This is not a complete 'Good bye' but I'm planning on working much less."
Top Celeb Photos: J.Lo Debuts Wedding Dress for New Movie
He is set to perform in Las Vegas in Feb. 17 and in Southern California shows on Feb. 18 and Feb. 19.
A spokeswoman for Cassidy said he will perform some East Coast dates next month as well.