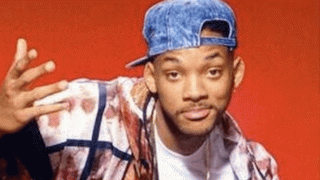 If you were to start rapping the line "In West Philadelphia born and raised," you may be hard-pressed to find anyone who grew up in Philadelphia during the '90s and 2000's who wouldn't join in to help sing the popular theme song for The Fresh Prince of Bel-Air.
TVLine.com reports Philadelphia native and Hollywood star, Will Smith, is leading the way in developing a present-day "reboot" of the popular '90s sitcom that originally aired on NBC from 1990-1996.
"[I would] be happy to talk to Will about it," NBC Entertainment Chairman Robert Greenblatt said. The Network, however, is not currently involved with the project.
According to multiple sources, Smith's Overbrook Entertainment company -- which name pays homage to the West Philadelphia neighborhood Smith grew up in – is still in the very early stages of preproduction for the show.
The news already has the Internet buzzing, with many people tweeting their thoughts on the rumored reboot.
Many fans have shown early support:
Y'all.... Will Smith is looking to reboot Fresh Prince of Bel Air. I am HERE for it!!!

— Diva Bleu (@DivaBleu) August 13, 2015
If this Fresh Prince of Bel-Air reboot is true 😍😍🙌🙌🙌🔥🔥🔥🔥

— Mr. Jensen™ ✊ (@JensenThaMan) August 13, 2015
Others were pretty cynical:
The Fresh Prince of Bel air is getting a reboot now too. Isn't anything sacred anymore?

— Lisa Sills (@jambomeanshello) August 13, 2015
Will Smith behind a potential Fresh Prince of Bel Air reboot. Can I be the first to say: no.

— Catriona Wightman (@catrionaw890) August 13, 2015
Fans also began speculating who would play the present-day "Fresh Prince," with some naming an actor who is perhaps near and dear to the would-be producers:
A Fresh Prince of Bel-Air reboot, eh? I think we all know what this means. pic.twitter.com/WKkfhHzHb1

— Aaron Alexander (@aaronwatermelon) August 13, 2015
Fresh Prince of Bel-Air reboot: Jaden Smith grew up privileged in Bel-Air, doesn't understand hard work. His parents send him to Philly.

— DenizcanS. (@MrFilmkritik) August 13, 2015
Smith would serve as Executive Producer for the show, along with other partners from Overbrook: Jada Pinkett-Smith, James Lassiter and Caleeb Pinkett.