Syrmarie Villalobos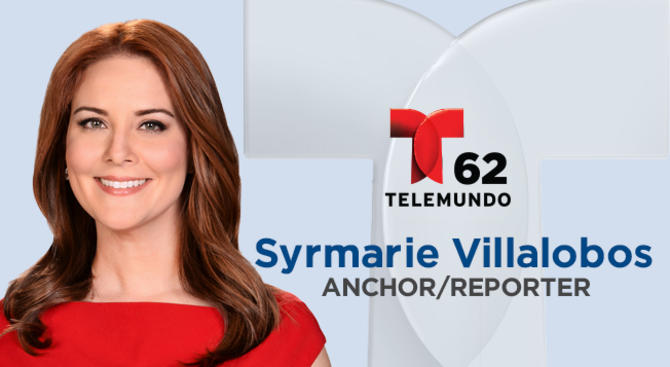 Syrmarie Villalobos is an Emmy® Award winning anchor/reporter for Telemundo62. You can watch her live newscasts weekday mornings at 6 a.m. and 12 p.m. on Telemundo62 beginning on April 2.
Syrmarie is most passionate about being a voice for people in the community.
"As a reporter it is my responsibility to tell the stories of people who may not be heard," she said. "It is important to me to provide the Latino community with information that could make a difference in their lives."
Prior to joining WAPA-TV, she worked as an anchor/reporter and producer at several television and radio stations in Puerto Rico. Villalobos received a regional Emmy® award for the breaking news story, "El Paro" in 2017, which detailed the mass protests around Puerto Rico's economic crisis in May of 2017. She earned a bachelor's degree in Communication from the University of the Sacred Heart and a master's degree in Business Administration from the University of Phoenix.
When Syrmarie is not on the news, she loves to read, dance salsa, cook, and travel the world.
Connect with Syrmarie!
Twitter: @svillalobosT62
Facebook: Syrmarie Villalobos
Instagram: @syrmarievillalobostv