Mitch Blacher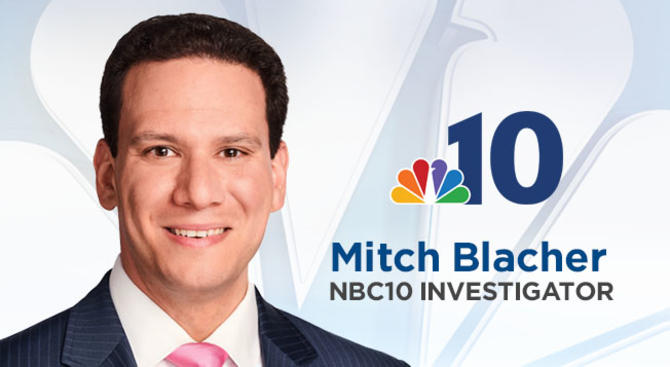 Mitch Blacher is an Investigative Reporter for NBC10. You can watch Mitch's reports during the 5 p.m. and 11 p.m. newscasts.
With the NBC10 Investigators, Mitch is dedicated to being the voice for people who can't fight for themselves. He is relentless in pursing the truth and is devoted to helping viewers in the Greater Philadelphia area.
Mitch's work with the NBC10 Investigators has led to the uncovering of various hidden information such as Philadelphia schools failing to perform fire drills; New Jersey lawmakers raiding money meant to fight lead poisoning; and Pennsylvania cashing in by selling drivers' personal information. In the wake of the Amtrak 188 derailment, Mitch was first to expose the train safety system that could have prevented the accident but was missing on the stretch of track where it was most needed.
Mitch and the Investigators team were recognized with the Sigma Delta Chi Award from the Society of Professional Journalists for the investigative series, "Failing at Fire Drills," which exposed repeated failures by school, city and state officials charged with the safety of Philadelphia's and Pennsylvania's schoolchildren.
Mitch is a seven time Emmy award winner and has been honored by the Society of Professional Journalists as well as the Radio Television Digital News Association.
Mitch attended Indiana University where he received a bachelor's degree in Journalism. In 2019, he received his MBA from Villanova University. He currently serves on Villanova's Executive MBA Alumni Board.
Prior to joining NBC10, he was an investigative reporter with KGTV in San Diego, California. His Philadelphia roots date back to his family's immigration to the United States.
Connect with Mitch!
Twitter: @mitchreports
Facebook: @mitchreports
Instagram: @mitch.blacher