Karen Hua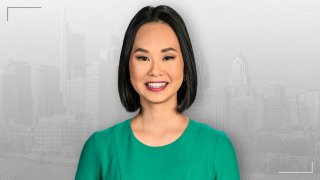 Karen Hua is a general assignment reporter for NBC10. She joined the station in January 2022. You can watch her reports weekends and weekday mornings on NBC10.
Karen is most passionate about finding the human connection in her stories. Her favorite type of reporting is weather aftermath stories because they are the best examples of community and resiliency.
"Some of my best work has been in the wake of New York hurricanes, California wildfires, and massive earthquakes," she said. "These stories give me so much hope, and I've kept in touch with people I've interviewed years after meeting them."
Karen comes to NBC10 from News 12 New York where she served as a reporter covering Westchester and New York City. Prior to that, she served as a multimedia journalist for KGET, the NBC affiliate in Bakersfield, California. While there, she served as lead reporter for the station's Emmy award-winning coverage of the Stagecoach wildfire in Central California. She also worked as a lifestyle writer for Forbes magazine.
Karen began her career in NBCUniversal's East Coast Page program, having worked as a page for NBC New York, CNBC, and the TODAY Show.
Born and raised in Boston, Karen received her B.A. in English and Psychology from the University of Michigan. Fluent in Mandarin, she is a proud first generation Chinese American whose parents immigrated to the U.S. from Shanghai.
Among Karen's most memorable stories she's covered was in Westchester, NY, where she did a special report highlighting how Asian hate largely goes unreported. She got an exclusive sit-down with the Westchester County District Attorney after charges were dropped in the attack of a Korean grandmother, a case that was initially investigated as a hate crime. Amid Karen's reporting on Asian hate in Westchester, the DA and County Executive launched a campaign to encourage more reporting of hate crimes.
Karen is an advocate for domestic violence survivors and worked closely with the Women's Justice Center at Pace University to host virtual events and moderate educational Q&As. She's also involved with OCA, a national nonprofit that advocates for Asian American equity. Karen recently emceed the Westchester chapter's annual fundraising gala. An active member of the Asian American Journalists Association and the National Press Photographers Association, Karen placed third in NPPA's quarterly clip contest in 2021 for her work as a solo video journalist (MMJ).
Connect with Karen!
Twitter: @k_hua
Facebook: @karenhuanews
Instagram: @karen_hua