Danny Freeman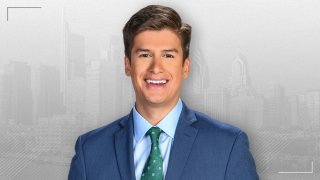 Danny Freeman is an Emmy award-winning reporter for NBC10.
Danny joined NBC10 in January 2021 from San Diego sister station NBC 7. There he served as political reporter and host of the station's weekly public affairs show "Politically Speaking." Prior to that, he worked as a reporter at KGET-17 News, the NBC affiliate in Bakersfield, California.
Danny's career in journalism began in Medellín, Colombia, where he covered politics and the country's 2014 presidential election. Following his experience abroad, Danny returned to the U.S. and joined the NBCUniversal Page Program in New York where he worked at MSNBC and the NBC News Decision Desk. He then joined NBC Nightly News and soon after became a campaign embedded reporter covering the 2016 presidential race on the road for NBC News.
"As a reporter, I love the impact of listening to people," said Danny. "Every day I report is an opportunity to understand why someone is happier or sadder or more frustrated than they've ever been before. I believe understanding those perspectives, and giving those people the microphone, is the best way to make change happen."
Originally from New York, Danny is a Spanish-speaking Colombian American. He attended Dartmouth College where he earned his bachelor's degree in Government with a minor in Theater. In his free time, he enjoys running half-marathons, doing crosswords, and exploring new cities. He enjoys talking to students about journalism and politics and is passionate about supporting his fellow Latino communities.
Follow Danny on social media!
Twitter: dannyefreeman
Facebook: DannyEFreemanNBC
Instagram: dannyefreeman