"Prepare Now": Philadelphia Emergency Operations Center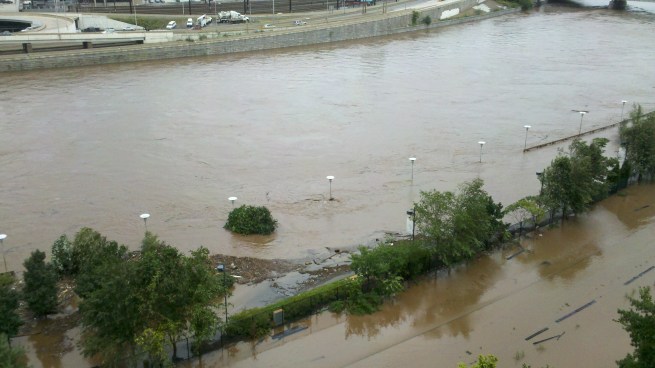 More than 24 hours of rain is causing major flooding all over the area Wednesday night and that includes one of Philadelphia's most famous waterways.
The Schuylkill River is expected to crest at 13.8' at 8 on Thursday morning, said NBC10 First Alert Meteorologist Sheena Parveen.
That's higher than the river crested during Hurricane Irene in 2011, according to a tweet sent by the Philadelphia Emergency Operations Center.
During Irene, the Schuylkill crested at 13.5' before receding.
The river's cresting, right smack in the middle of the morning rush, could mean big problems for commuters that travel I-76, a roadway that borders the Schuylkill and is prone to major flooding.