Much of southern Pennsylvania is expected to receive a foot or more of snow from an approaching winter storm as plowing crews and state troopers prepare to work overtime to clear highways and respond to emergencies.
Gov. Tom Wolf joined the heads of several state agencies at a Thursday news conference to describe the west-to-east path of the storm, which is expected to begin Friday night and end Sunday morning.
Windy & Wet: Estimated Snow Totals, Timeline
State meteorologist Jeff Jumper says accumulations over 12 inches are expected in the southern half of the state. He says the Gettysburg area and southeastern Pennsylvania are likely to see the most snow.
Winds of 15 to 25 mph are anticipated, accompanied by stronger gusts. Montco Crews Prep for Winter Storm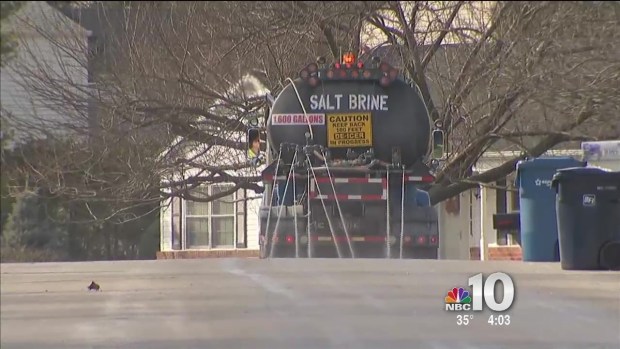 With the winter storms coming, roads are a big concern and road crews are preparing for the storm to come Friday in Montgomery County. NBC10's Deanna Durante reports in Center Square about how these road crews are preparing to keep the roads clear and safe. (Published Thursday, Jan. 21, 2016)
The state officials urged Pennsylvanians to take common-sense safety precautions and not to go outside during the storm if possible.
Published at 6:15 PM EST on Jan 21, 2016 | Updated at 6:06 AM EST on Feb 12, 2016