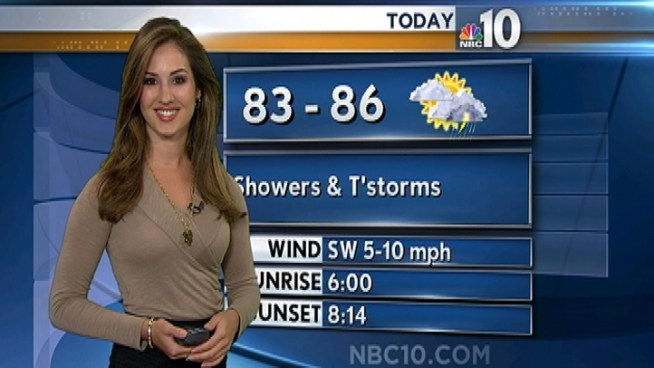 NBC10, Sheena Parveen
Clouds, rain and humidity for your Wednesday.
Rain is here and will bring it with it heavy downpours, gusty winds and the potential for some flooding.
A Flood Advisory has been issued for Northwestern Cumberland County, New Jersey until 2 p.m. and Cape May County until 3:45 p.m.
Along with clouds, showers and thunderstorms, winds will keep temperatures in the low to mid 80s although humidity will be high.
Rain is expected to move out this evening and we'll see clear skies as the night goes on.
Thursday will be hot and humid with a slight chance of p.m. showers. High will be around 91.
The weekend will be even hotter and more humid with a heat index near 100 degrees.