Giada Alert!
America's skinniest chef will be in town April 1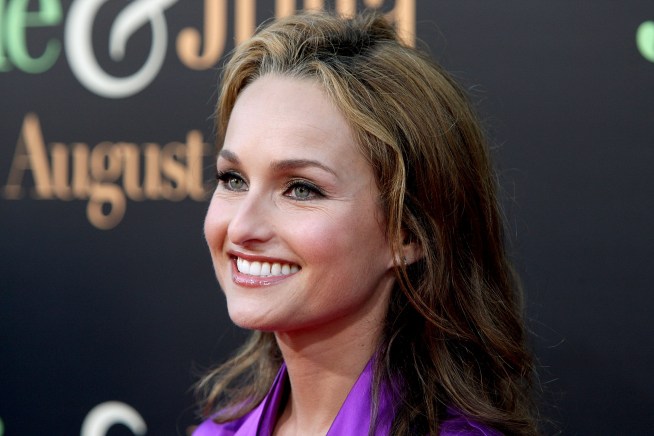 Getty Images
WESTWOOD, CA - JULY 28: TV Persoanlity Giada De Laurentiis arrives at the special screening of Columbia Pictures' "Julie & Julia" held at Mann Village Theatre on July 28, 2009 in Westwood, California. (Photo by Frazer Harrison/Getty Images)
Youv'e seen her on The Today Show and the Food Network. Now get an up close and personal look at the woman who might just be America's shortest, skinniest and most stunning, chef.
Giada De Laurentiis is coming to Williams-Sonoma in Bellevue this Thursday, April 1. And it's no April Fool's joke, notes uwishunu. The granddaughter of film producer Dino De Laurentiis will be signing copies of her latest book, Giada at Home: Family Recipes from Italy and California.
There's only room for 350 people -- and there's a catch: Giada will only sign copies of her cookbook that were bought at Williams-Sonoma. So if you want her John Hancock, forget getting it for a discount at Amazon.com.
For a ticket, call Williams-Sonoma at the Bellevue at 215-545-7392.