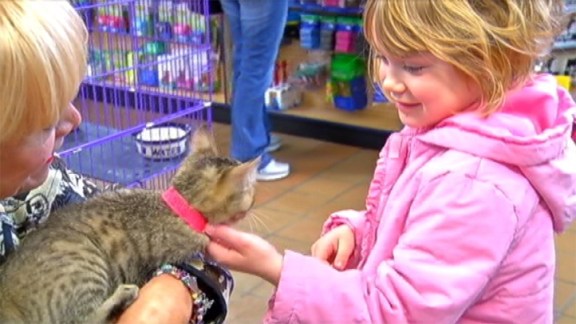 Where Cats Are Kings
Many pet stores devote a lot of floor space to dogs. But we found a place where cats are kings. And they have some pretty cool stuff for your kitty. Dawn Timmeney reports for Dawn's Pet Project, which airs weekdays at 9am and 3pm on Comcast 248, Verizon 460.
10:00 AM

Lassie

10:30 AM

Lassie
7:00 PM

Columbo

Columbo takes on a kidnapping case which suddenly...

8:30 PM

Murder, She Wrote

Jessica joins her niece in a traveling rodeo show...

9:30 PM

Frasier

Roz meets the parents of the father of her baby...

10:00 PM

The A-Team

Face joins a country club for a two month trial...

11:00 PM

Knight Rider

Michael Knight is suspicious of a local sports team...