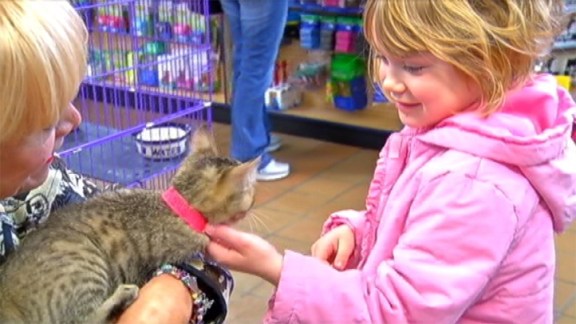 Where Cats Are Kings
Many pet stores devote a lot of floor space to dogs. But we found a place where cats are kings. And they have some pretty cool stuff for your kitty. Dawn Timmeney reports for Dawn's Pet Project, which airs weekdays at 9am and 3pm on Comcast 248, Verizon 460.
5:00 PM

Little House on the Prairie

6:00 PM

The Munsters
8:00 PM

Frasier

Niles and Frasier are burned out on the stagnant...

8:30 PM

Frasier

Frasier finds himself greatly overextended trying...

9:00 PM

Charlie's Angels

After Kelly loses a boy at the amusement park, two...

10:00 PM

The A-Team

Hannibal auditions for a role in a childrens...

11:00 PM

Miami Vice

The squad is horrified when they open a private...