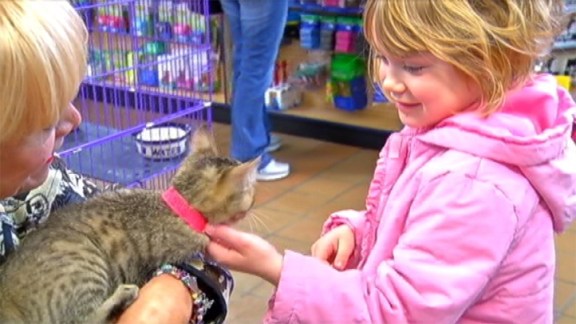 Where Cats Are Kings
Many pet stores devote a lot of floor space to dogs. But we found a place where cats are kings. And they have some pretty cool stuff for your kitty. Dawn Timmeney reports for Dawn's Pet Project, which airs weekdays at 9am and 3pm on Comcast 248, Verizon 460.
09:30 AM

Lassie

10:00 AM

Little House on the Prairie
8:00 PM

Frasier

Frasier has his briefcase stolen from him and...

8:30 PM

Frasier

Frasier agrees to write an introduction for a book...

9:00 PM

Frasier

Frasier's old friend from Boston decides to pay him...

9:30 PM

Frasier

Frasier feels that he loaned Daphne a book that he...

10:00 PM

The A-Team

Busloads of casino tourists are being robbed by a...

11:00 PM

Miami Vice

After Castillo's large purchase at the Orange Bowl...