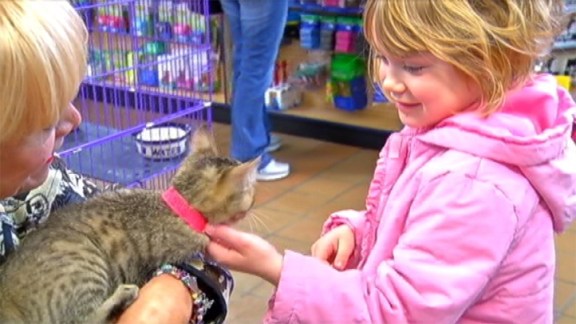 Where Cats Are Kings
Many pet stores devote a lot of floor space to dogs. But we found a place where cats are kings. And they have some pretty cool stuff for your kitty. Dawn Timmeney reports for Dawn's Pet Project, which airs weekdays at 9am and 3pm on Comcast 248, Verizon 460.
12:00 AM

Baywatch

01:00 AM

Quantum Leap
8:00 PM

Frasier

Frasier's efforts to do good deeds all end up in...

8:30 PM

Frasier

Frasier and Roz hatch a plan to fix up their...

9:00 PM

Frasier

Woody visits Seattle and seeks out his old bar...

9:30 PM

Frasier

Valentine's Day offers up a series of calamities...

10:00 PM

The A-Team

The tenants of an apartment building are being...

11:00 PM

Miami Vice

A secretive drug supplier comes out of hiding...