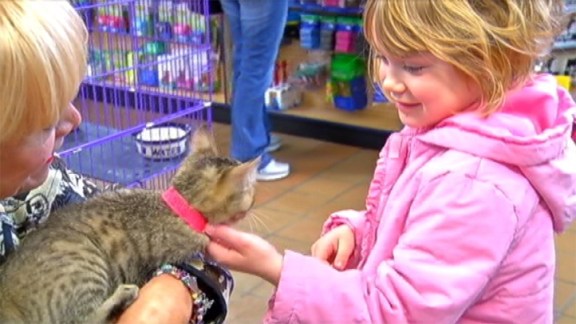 Where Cats Are Kings
Many pet stores devote a lot of floor space to dogs. But we found a place where cats are kings. And they have some pretty cool stuff for your kitty. Dawn Timmeney reports for Dawn's Pet Project, which airs weekdays at 9am and 3pm on Comcast 248, Verizon 460.
11:00 PM

The A-Team

12:00 AM

Knight Rider
7:00 PM

Columbo

The Saurian King's first secretary is given...

8:30 PM

Columbo

Detective Columbo investigates a case in which a...

10:00 PM

The Rockford Files

An unexpected turn of dramatic events may lead to...

11:00 PM

The A-Team

B.A. is seriously wounded in a firefight, resulting...