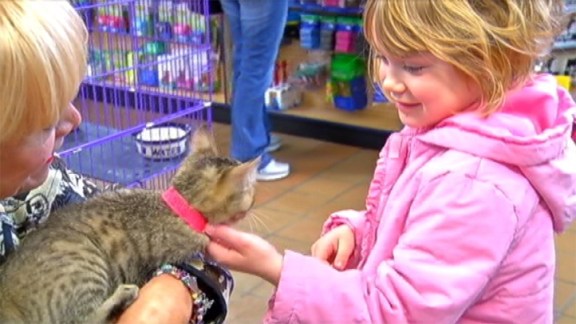 Where Cats Are Kings
Many pet stores devote a lot of floor space to dogs. But we found a place where cats are kings. And they have some pretty cool stuff for your kitty. Dawn Timmeney reports for Dawn's Pet Project, which airs weekdays at 9am and 3pm on Comcast 248, Verizon 460.
06:00 AM

Highway to Heaven

07:00 AM

Paid Program
8:00 PM

Frasier

Frasier realizes that he and his father have never...

8:30 PM

Frasier

Frasier has a caller on his show who is convinced...

9:00 PM

Hart to Hart

The Harts make a special trip to England, where...

10:00 PM

The A-Team

An American company involved in the building of a...

11:00 PM

Miami Vice

A Haitian crime boss who was heavily involved in...