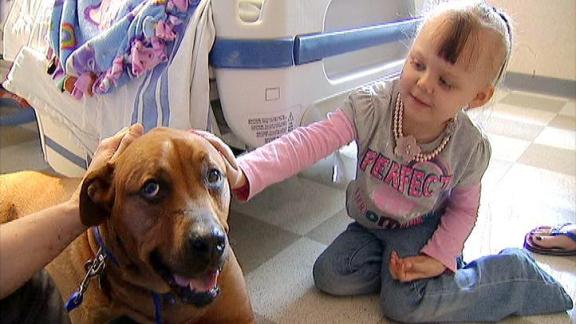 3-Legged Pooch Brings Happiness to Sick Kids
Festus, a dog amputee, not only brightens children's days, but also shows them that they can get better.

Learn more about the Children's Hospital of Philadelphia's Paw Partners program by clicking here.
2:00 PM

Quincy, M.E.

3:00 PM

Murder, She Wrote
8:00 PM

Frasier

Maris seeks out Niles for advice on what she should...

8:30 PM

Frasier

Maris' incessant calling of Niles not only bothers...

9:00 PM

Murder, She Wrote

In the middle of a film production in Rome, where a...

10:00 PM

The A-Team

A contractor's construction crew is set to demolish...

11:00 PM

Miami Vice

Castillo sends Tubbs and Switek after a Cuban who...