Michael Vick's Pit Bull Leading Happy Life in NY
Saturday, Oct 1, 2011 | Updated 4:01 PM EDT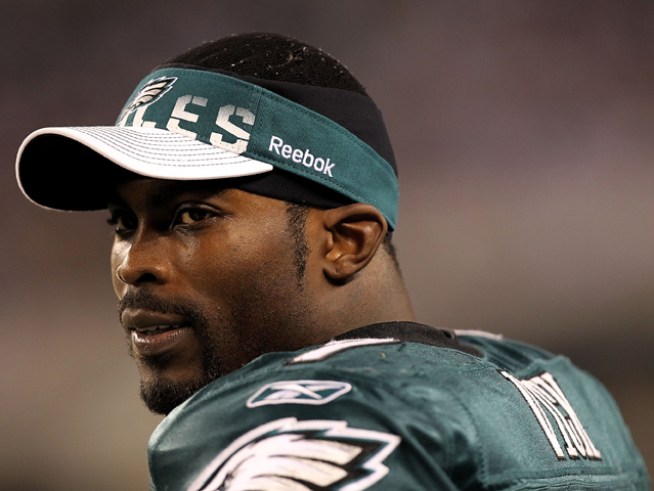 Getty Images
Quarterback Michael Vick of the Philadelphia Eagles on the sidelines against the Dallas Cowboys at Cowboys Stadium on December 12, 2010 in Arlington, Texas.
A pit bull rescued from Eagles quarterback Michael Vick's dog fighting ring is now leading a happy life in upstate New York.
The dog, now named Jhumpa Jones, lives in Bethlehem, near Albany.
Her owner, Kathleen Price, tells the Times Union newspaper that the dog has gained about 25 pounds since she was seized from the quarterback's home in Smithfield, Va.
Forty-seven of the pit bulls seized from Vick's kennel were taken in by animal sanctuaries or adopted.
The animals were held as evidence in his 2007 trial.
Vick pleaded guilty to federal felony charges and served 21 months in prison, plus two months in home confinement.