Paterno Funeral Procession to Cemetery
The funeral procession for Joe Paterno made its way through the PSU campus toward the cemetery
Thursday, Jan 26, 2012 | Updated 10:46 AM EDT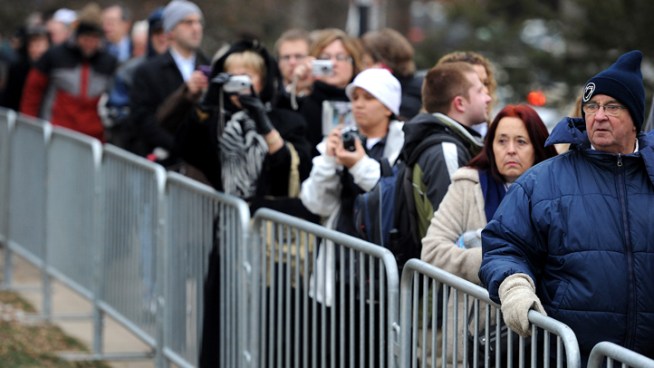 Getty Images
STATE COLLEGE, PA - JANUARY 25: Mourners wait in a long line before paying respect to former Penn State Football coach Joe Paterno during the second public viewing at the Pasquerilla Spiritual Center on the campus of Penn State on January 25, 2012 in State College, Pennsylvania.
Joe Paterno's funeral procession rolled through the Penn State campus on Wednesday afternoon, which took nearly an hour as mourners lined the streets.
We are waiting now for the procession to make its way to the cemetery, at which point we'll switch cameras again.