Ding, Dawn!
Ball hits Timmeney during Phillies live shot
Friday, Oct 10, 2008 | Updated 10:22 AM EDT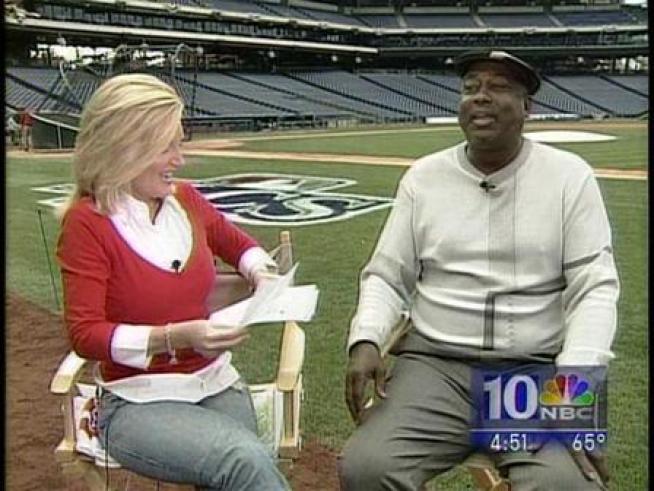 A stray ball falls into Dawn Timmeney's lap while she's interviewing legendary Phillie Gary Matthews.
It's live TV -- anything can happen, right?
NBC10's Dawn Timmeney got a surprise Wednesday night while she was doing a live interview with Phillies great Gary Matthews on the field of Citizens Bank Park.
They were just wrapping things up when a baseball flew into Timmeney's lap. No bandaid needed. Both Dawn and Gary burst into laughter.
Matthews was voted most valuable player of the 1983 National League Championship Series and helped lead the Phillies past the Dodgers to the World Series.

History could repeat itself tonight at 8 when the Phillies face the Dodgers for the first game of this year's NLCS in
Philadelphia
tonight.