Uber has struck a deal with Philadelphia to operate legally in the city during the Democratic National Convention this month and through the summer.
The agreement announced Thursday with UberX was prompted by a major disruption in regional rail service. The Southeastern Pennsylvania Transportation Authority took a third of its regional rail car fleet out of service this weekend because of structural defects. Uber Partners with SEPTA in Philadelphia
Uber and the Philadelphia Parking Authority worked out a deal that will allow the ridesharing company to temporarily operate in Philadelphia while SEPTA is having difficulties. (Published Thursday, July 7, 2016)
The ride-hailing company has agreed to settle its legal disputes with the Philadelphia Parking Authority, which regulates taxis, for $350,000. It also still faces fines by state regulators.
Uber is already offering a 40 percent discount to suburban riders who travel to and from certain transit stops. Uber Gets Temporary Go Ahead in Philly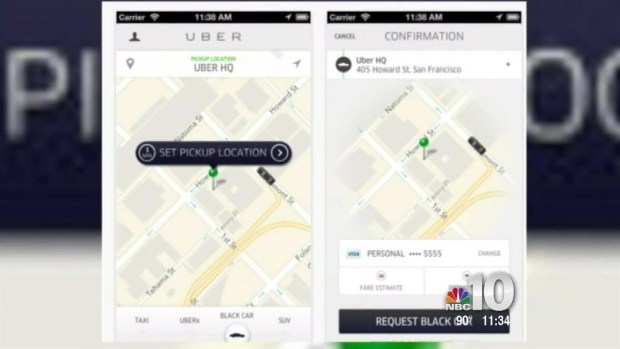 The Philadelphia Parking Authority has allowed Uber to be used during the SEPTA slowdown and Democratic National Convention. (Published Thursday, July 7, 2016)
It is not known when SEPTA will be able to get its defective rail coaches repaired and back in service.
Published at 7:18 AM EDT on Jul 7, 2016 | Updated at 2:50 PM EDT on Oct 31, 2016