NBC10 State of the Union Live Tweet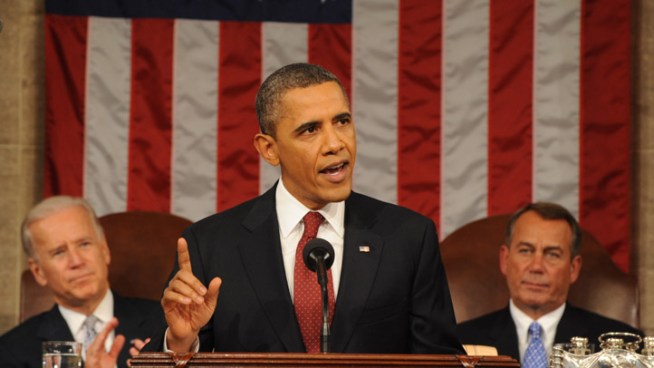 Getty Images
President Barack Obama, flanked by Vice President Joe Biden and House Speaker John Boehner (R-Ohio), delivers his State of the Union address before a joint session of Congress on Capitol Hill, Jan. 24, 2012.
NBC10 will live tweet President Barack Obama's State of the Union address starting at 9 p.m. tonight. Join the conversation by following NBC10 on Twitter here: www.twitter.com/nbcphiladelphia
Obama's speech is expected to focus on the economy, guns and immigration. Read more here.
Tell us what you think throughout the address by tweeting @nbcphiladelphia.
Watch the State of the Union address on NBC10 or via livestream at www.nbc10.com.